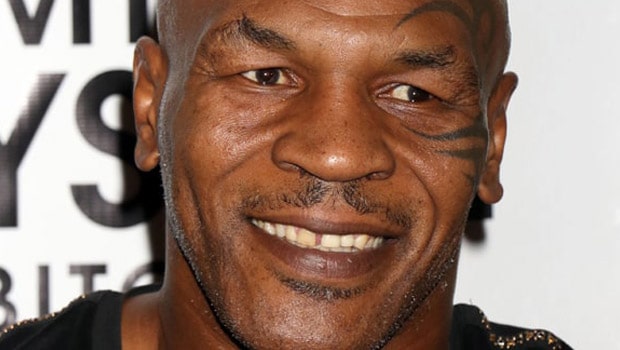 Mike Tyson will fight Roy Jones Jr. in an eight-round exhibition match on November 28.
The former heavyweight champion worked his way into an incredible shape over recent months. Tyson has been on the comeback trail for a while and looked fearsome in all of his training videos.
"The Baddest Man on the Planet" talked about his plans to come back and workouts in May:
"I do around two hours on cardio, I do the bike and I do the treadmill for an hour," Tyson said. "And then I do some light weights. I do around 300, 250 reps. And then I start my day with the boxing, and then I go in there and hit the mitts for 30 minutes, 25 minutes, trying to get into better condition."
The legendary boxer is 54 years old and on a video interview to TMZ in May he credited his new physique to some kind of stem cell therapy.
Tyson went 50-6 with 44 knockouts in his career. His last fight was against Kevin McBride on June 11, 2005 at the MCI Center in Washington.
McBride was called a "tomato can" by Tyson before the fight, who predicted a victory but could not answer the bell for the seventh round and lost by corner stoppage.
"I feel unstoppable now," Tyson told Facebook Gaming recently.
"The gods of war have reawakened me. They've ignited my ego and want me to go to war again. Imagine I went out there and fought. I could help all these people and animals we're talking about. That's really what it's about."
Roy Jones Jr. was 66-9 with 47 knockouts in his career. His won his last fight via unanimous decision against Scott Sigmon on February 8, 2018 at the Civic Center in Pensacola, Florida.
"I know I'm 51 but I will fight somebody over 50. And I ain't scared to fight nobody, nowhere, at no time. Headgear, no headgear, I don't care. So just be aware, and be careful what you say," Jones recently said on Instagram Live.
"I like them both," legendary singer, Cece Peniston, a friend of Tyson told Heavy.com's Brandon 'Scoop B' Robinson on a recent episode of #WORDSWITHSCOOP Presented BY Orox Leathers.
"Because they talk shit and I love that! I like it because it's like, 'Yo! What you about to do?' 'What YOU about to do?' You know what I'm saying? It's one of those things I thought – you know that arm thing that Roy be doing; you know how he winds it up. But, Mike is coming out with those hard punches strong.
I'm going to have to go with strength over technique, I'ma say Mike. Mike is strong as hell! Now Roy, his technique is like, sometimes you can bob and weave to win the fight because you know how to move a little quicker. You know how to –you know what I'm sayin'?"
Leave a comment