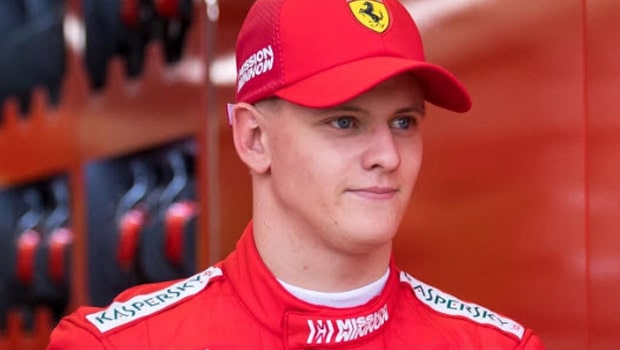 Following Sunday's F2 sprint race, Mick Schumacher drove his father's Ferrari F2004 in a demonstration run around Mugello before the Tuscan Grand Pri, as Ferrari celebrated their 1,000th Formula 1 race.
It was before a lights out in a tribute to the Formula 1 legend, who continues to battle for his life after a horrific skiing accident seven years ago.
Michael Schumacher was placed in a medically-induced coma, which he is now out of. Following the skiing accident, his condition has been kept a closely guarded secret.
Dressed in Ferrari's red overalls, Mick Schumacher sped drove the dominant car his father won 13 out of 20 races in 2004 when he captured his seventh and final World Championship.
As for Mick Schumacher's future, he is increasingly likely to make his Formula 1 race debut in 2021. Schumacher extended his lead in the Formula 2 championship at Mugello.
Right now, 18 of the 24 races in this year's F2 championship are complete and Schumacher has an eight-point lead in the championship over fellow Ferrari Driver Academy member Callum Ilott.
Schumacher's 21-point lead over fourth place Robert Shwartzman is significant because he has been guaranteed a place in Formula 1 if he finishes in the top three in the championship. Mick Schumacher has been linked to Alfa Romeo, who he tested for last year.
Ferrari team principal Mattia Binotto revealed that Mick Schumacher will get sessions to drive the Formula 1 car later this year and opened up about his chances of competing in Formula 1 by next year, adding that he will get enough training in Formula 1 before the next season.
"I think that Mick has a chance of possibly driving in Formula 1 next year," Binotto said. "He should be prepared for this with a deployment in a real F1 session."
Binotto also talked about Schumacher's Formula 2 performance this year.
"We are very happy that he is performing so well in Formula 2. His focus must also continue to be on the F2 because he is fighting for the championship there."
Leave a comment