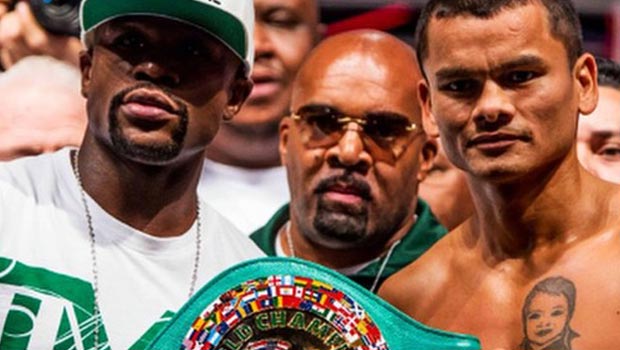 Marcos Maidana insists he will correct his mistakes as he prepares to face Floyd Mayweather for a second time on Saturday night.
The Argentine lost the first bout by majority decision in May, but many expected the scorecards to be closer.
Maidana, 15.00 to win by decision on Saturday night, at times managed to show his power and strength, but Mayweather's slick boxing skills got him out of danger.
The 31-year-old was quick to ask for a rematch and Mayweather has delivered with the pair set to meet at the MGM Grand in Las Vegas.
Maidana weighed in half a pound lighter than Mayweather at the weigh-in and he insists he will correct the errors he made during the first fight.
He said: "The first fight was very close. I made a couple of errors and I will rectify those and we will see a different result.
"My punches weren't that accurate, that is why I did not win the fight but this time they are going to be."
Mayweather, who has a 46-0 record, is confident he has all the tools to beat Maidana and he admits he tried to box perfectly during the first contest.
"It was a good competitive fight. I won, you live, you learn what else can I say," he said. "The only thing you want to do is make things better always.
"I can make adjustments, that's happened before in my career. No one is perfect, I was trying to be a perfectionist but no one is perfect.
"My job is to just go out there and be Floyd Mayweather. I don't worry about pace, I just worry about being me, being first and being smart."
Leave a comment