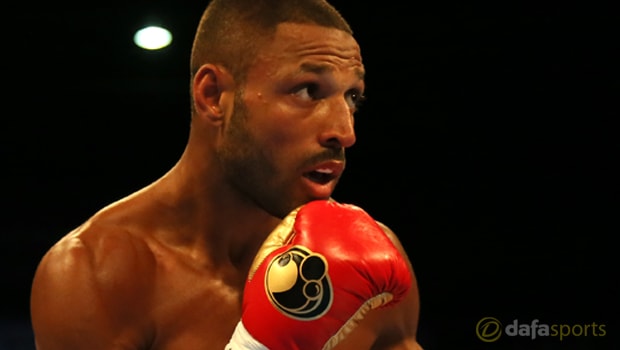 Kell Brook has confirmed he would like to fight Miguel Cotto when he makes his return to the ring.
The Sheffield fighter has not been seen since he sustained a severe eye injury during his knockout defeat to Errol Spence on home soil in May.
It was the 31-year-old's second successive loss, following on from his defeat to Gennady Golovkin last year, but he is already targeting another huge tussle when he returns to the ring, with Cotto high on his list of preferred opponents.
"As you've seen in my last two fights, I want to fight the best," Brook told Sky Sports.
"I like the ones where not many people give me a chance, ones that excite and ignite the fans, so of course, Cotto, (Saul) Alvarez and even Golovkin again are all ones I'd like to jump in with."
Cotto has won world titles at four different weight levels and reports have suggested he could retire at the end of the year.
The Puerto Rican is scheduled to fight Yoshihiro Kamegai for the vacant WBO world title at the end of August and Brook has now confirmed he would then like to fight the 36-year-old before the end of 2017.
"I want to be in a huge fight like the last two," Brook added.
"It depends if he (Cotto) fancies the job. We know he's a warrior, but it depends what's in his sights and how he wants to end his career."
Leave a comment