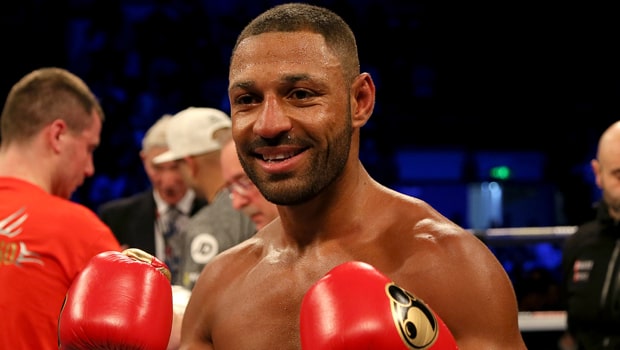 British star Kell Brook has denied he has fallen out with trainer Dominic Ingle but he has confirmed the pair will not be together for his next fight.
The former IBF welterweight champion confirmed last week that he is set to return to the ring on December 8.
Brook's opponent has yet to be named but rumours have suggested he has split up with long-time trainer Ingle.
Ingle is currently away in Toronto preparing some of his other fighters for their next bouts and Brook insists the pair are still in contact.
"Contrary to some stories and speculation, myself and Dominic Ingle have not fallen out. Dom is as dedicated a trainer as they come.
He has been in camp over recent months preparing his fighters for big fights," read Brook's statement on social media.
"All Dom's fighters were scheduled to fight from October right through to late December, some were due to fight on big cards in the US and therefore a training camp in Toronto was scheduled for their preparation.
"For a number of years now I have based myself out of Fuerteventura for my training camps.
As I boxed in March, I wanted a lengthier warm weather stint to assist my recovery and preparation for any forthcoming bouts.
"Preparation has thus far gone very well and in the interest of maintaining this momentum, for this particular fight, Dominic Ingle cannot be in my corner.
"At this point I have nothing further to add on the matter and my full focus and attention is on getting myself ready to put on a spectacular performance for the fans and to close the year in special fashion."
Brook is hoping to secure a domestic showdown with Amir Khan in 2019 but those hungry for high-quality class between two British fighters don't have to wait that long.
Carl Frampton and Josh Warrington will meet on December 22 with the latter 3.25 to defend his IBF featherweight world title.
Leave a comment