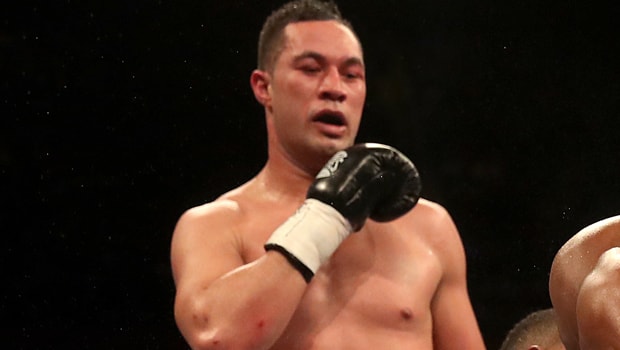 Joseph Parker feels the trash talk from Dillian Whyte ahead of their bout on Saturday is a sign of mental doubt.
The duo will lock horns at London's O2 Arena in a much-anticipated heavyweight dust down and they exchanged words at their final press conference on Thursday.
Parker feels too much talking is a sign that there may be some doubts lingering in his opponents' mind.
"My opponent's been talking a lot of smack, and I think sometimes smack talk is a sign of doubt, and also it's a sign of trying to convince himself, and convince others that he's ready for this challenge," he suggested.
Whyte has branded the New Zealander as a coward in comments leading into the London contest but Parker isn't fearful of stepping into the ring and wants to do damage.
"I'm in great shape, there's no excuses here," said Parker.
"Before I usually come into fights and say hopefully have a good fight, catch him clean, hopefully have a knockout.
"There's no hopefully here, I'm here to do damage. I'm here to punch with bad intentions. I'm going to break him down. I don't want to catch him flush. He's going to take a lot of punches."
Whyte meanwhile is promising to back the talk up. He believes that a brawl will be firmly in his favour.
"I come here to win, I've trained hard and given it my all. I couldn't have done anything more. I'm ready to rock, anybody can get it.
"If he comes to fight like he says, he gets knocked out. I always try to bring the pain and end fights in bad fashion.
"I want to be the first to hurt him. It'll be pure pain." Parker is favourite at 1.80 for Saturday's contest, with Whyte priced at 2.10.
Leave a comment