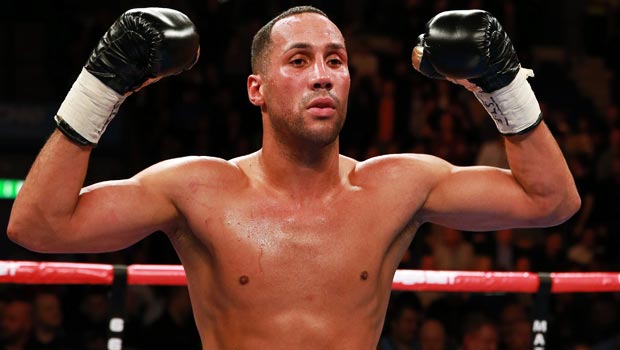 James DeGale is determined to create history by becoming the first British Olympic gold medal winner to go on and become a world champion boxer.
The 29-year-old Londoner, who won gold at the 2008 Beijing Games, was guaranteed a world title fight at the O2 Arena on April 25 after fellow Briton Carl Froch opted to vacate his IBF super-middleweight belt on Tuesday.
DeGale is the mandatory challenger for that IBF belt and it looks likely that he will go up against American Andre Dirrell, who currently holds the WBC title and has a record of just one defeat – to Froch in 2009 – from 25 fights.
Rival George Groves, who inflicted DeGale's only professional defeat on him in 21 fights, is the mandatory challenger for the WBC belt so a possible second meeting could be on the cards, while Froch has hinted at a potential future meeting later in the year.
DeGale is not concerned at who he will go up against because he is not going to let any opponent wreck his dream of becoming a world champion.
He told Sky Sports: "It would mean everything – I'm a bit obsessed with it. I keep saying it's time to make history – to be the first British Olympic gold medallist to win a world title is going to be special."
On his possible opponent, DeGale added: "I'd have loved to have boxed Carl Froch. It would have been a great fight for Britain and to beat a great champion like Carl – I'd have loved that. But Dirrell will have to do.
"Maybe (Froch) has dodged me a little bit. I'm the mandatory challenger for the world title and he's chosen to vacate it, but I'm just focused on winning the world title.
"I don't worry about Carl Froch – if that fight happens after I win the world title, then perfect."
Dirrell has only fought outside of the United States once before, but promoter Eddie Hearn is confident he can get him to the UK to face DeGale.
"He hasn't been that keen to come to the UK, but I'm confident," Hearn said. "When it's a 50-50 split, which is what's been ordered by the IBF, it's a lot easier to bring the fight over."
Leave a comment