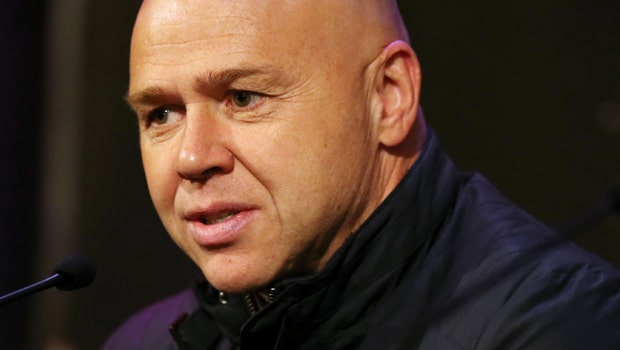 Trainer Dominic Ingle admits Kid Galahad's upcoming bout against Josh Warrington will likely be his only chance to become one of boxing's elite fighters.
The Qatari born fighter will face Leeds' Warrington at the First Direct Arena on June 15, with Warrington looking to defend his IBF featherweight belt, which he won in a pulsating contest with Lee Selby at Elland Road last May, and, perhaps even more impressively, defended it against Carl Frampton at Manchester Arena in December.
Galahad became a mandatory contender to take on Warrington despite the Leeds Warrior's team trying for a more high-profile fight. Galahad's career has had controversy, notably his two-year ban in May 2015 for taking a banned substance.
The Sheffield based fighter is currently unbeaten in 26 bouts, winning 15 of them by knockout, and trainer Dominic Ingle has admitted it might be his last chance, due to his lack of backing from promotors and sponsors, despite believing highly in his mentality and ability.
"Kid Galahad is never gonna get another chance. He has got to capitalise. It is a do or death situation for Kid Galahad," he said.
"He is never going to get the breaks, he has never had a promoter behind him and still managed to get into the mandatory position.
"That says something about his ability and focus, determination and relentlessness. He has got the same mental make-up as Johnny Nelson.
"He has never had it easy and got in this position himself. Others we had in the gym have fallen by the wayside but he has learnt from them.
"There will be no consolation for Kid Galahad. The only consolation for him will be waking up on Sunday morning with the belt. That is where the determination comes in.
"Everything to him is boxing he has nothing else. It is his life." Warrington is favourite at 1.36 with Galahad priced at 3.40.
Leave a comment