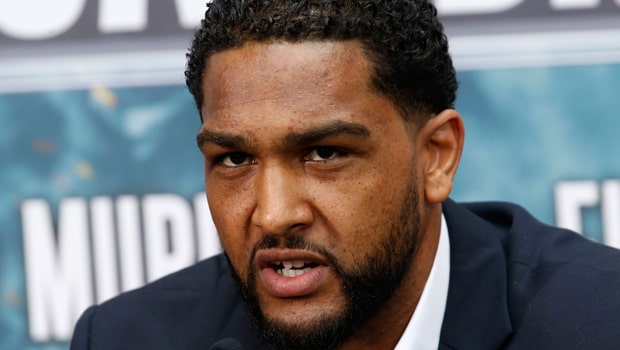 Dominic Breazeale says his WBC heavyweight title fight against Deontay Wilder in New York is the biggest of his career and labelled it to his personal Superbowl.
The American heavyweights will go head-to-head in Brooklyn on Saturday night for Wilder's WBC world championship crown.
Wilder, undefeated in his 41-fight career, has talked the talk amid a bad-tempered and controversial build-up.
Breazeale, who has lost just one of his 21 fights – a seventh-round knockout by Britain's unified world heavyweight champion Anthony Joshua in 2016, says he has been waiting his entire career for this moment.
"Virgil Hunter [coach] and myself have had a great camp. I'm mentally focused and physically right with no nagging injuries.
The WBC belt is everything for me, this is my Superbowl – I came to fight for this thing," he said at a tense press conference.
Despite being on the end of plenty of verbal jabs from his opponent, Breazeale remained calm throughout and the California-born mandatory challenger is playing up his chances of an upset victory in New York.
"I'll bring everything and it'll be nothing short of an explosive night. I plan on this being an epic night, I've dreamt about this for the last week, the last month and last year. 'And the new' is going to sound great when my hand is raised," he added.
"Deontay Wilder loves his voice, on Saturday night he will pay for every lie he's made up and every thought he's thought up."
Wilder is 1.15 favourite to defeat Breazeale, with the underdog trading at 6.00 to win their Barclays Center showdown.
Leave a comment