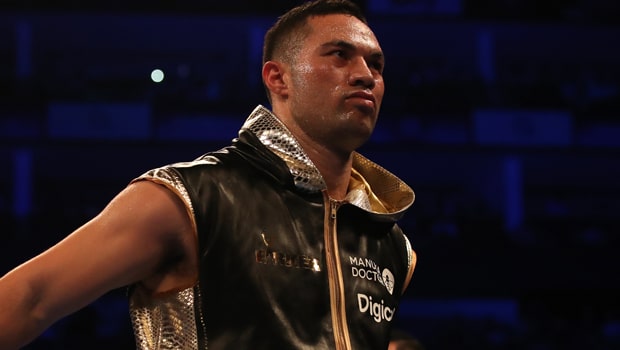 Joseph Parker's promoter David Higgins has revealed his fighter will happily take on Derek Chisora if a summer showdown can be agreed.
The British heavyweight is resting up after winning his last clash against Senad Gashi on Saturday.
Chisora was frustrated after Gashi decided to run for most of the fight and still believes he can win at the highest level before hanging up his gloves.
Parker last fought in December 2018 and Higgins is adamant his client will return to the UK as he tries to make his way back to the top level after losing his WBO heavyweight title to Anthony Joshua in March 2018.
Higgins told Sky Sports: "Joe will fight anyone. He will certainly fight Derek Chisora, it's just a matter of agreeing terms. It's the same as April, we just need to close a deal and that fight can happen.
"Joseph respects Chisora, but I don't think he fears him. Chisora on his day does take a punch, he's knocked a few people out over the years, so you can never take anyone for granted.
"I think it will be an interesting fight that the fans will appreciate seeing. The goal will be to knock Chisora out."
A rematch against Joshua could be on the cards for 2020 as the British ace waits to find out his new opponent for his next fight on June 1.
Joshua had been due to face Jarrell 'Big Baby' Miller at Madison Square Garden before the American failed three drugs tests earlier this month.
Leave a comment