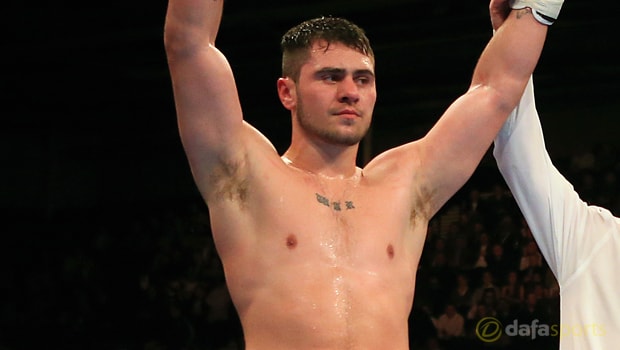 British heavyweight David Allen believes that he has what it takes to hand a first defeat to Luis Ortiz after seeing his recent victory over Malik Scott.
Ortiz took his tally to 26 fights unbeaten over the weekend in Monte Carlo with 22 of those victories coming via knockout.
That was not the case on Saturday night as he was forced to settle for a points win over the 36-year-old American.
The Cuban blamed Malik's negative tactics for his failure to claim yet another knockout and Allen insists he would stand and trade if handed the chance to face the 37-year-old.
The Real King Kong has already been pencilled in on the undercard of Anthony Joshua's IBF title defence against Eric Molina in Manchester on December 10.
However, Eddie Hearn is yet to confirm his opponent and Allen has been in touch with the promoter to express his desire to take on Ortiz.
Allen said: "After seeing him on Saturday night, I fancy the job even more, and I feel a lot of other heavyweights will fancy the job now.
"He looks older than the real King Kong, so why am I going to fear a 70-year-old man? I don't think he's what he's hyped up to be, but I will give him more opportunity than Malik Scott to show he is the real deal.
"I'll stand in front of him and see what he's about. I'll stand and trade, because I can't do anything else – that's the problem.
If I could box, maybe I would do that. "Malik Scott didn't even come to fight and I can only improve on that performance anyway."
Leave a comment