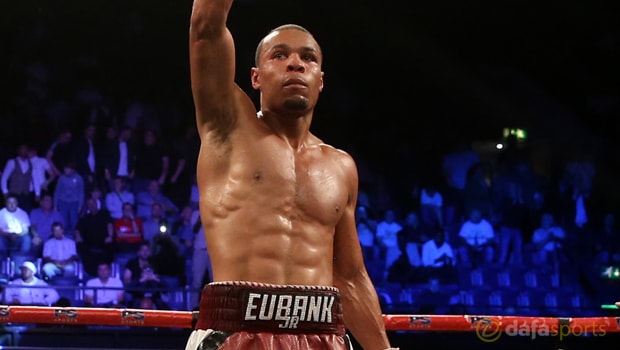 Chris Eubank Jnr expects Floyd Mayweather to go after a knockout when he faces Conor McGregor in Las Vegas this weekend.
The veteran American has said this will be his final fight, and Eubank believes he'll look to go out with a bang.
Eubank has spent the past three weeks training alongside Mayweather in preparation for his World Boxing Super Series quarter-final with Turkey's Avni Yildirim in October.
McGregor, 29, will make his professional boxing debut against the finest fighter of the modern era at the T-Mobile Arena in the eagerly-awaited match-up Mayweather is favourite to win.
UFC star McGregor has promised to "flatten" his opponent early in the bout, but Eubank warns an "aggressive" Mayweather might have some ideas of his own in regards to scoring a knockout success.
"With him, the main focus for this camp has been fitness.
We're going to see the same Floyd we've been seeing, but a more aggressive Floyd," said Eubank.
"From what I've seen and how I've heard him talk, he wants to put on a show. With the 8oz gloves, he's going to go for the knockout. I just have a feeling, he wants to make a statement."
Mayweather Jr to win by KO/TKO/DQ/TD is 1.70, while Irishman McGregor is the 4.20 underdog to inflict the first defeat of his career on the American in his 50th bout.
Eubank believes Mayweather has the power to halt his opponent. "This really is going to be his last fight, he wants to go out with a bang.
Who wouldn't? I don't think he'd want to end his career on another points victory.
So if he sees an opportunity, if he gets a chance, he's going to go for it and try and take Conor out," he added.
Leave a comment