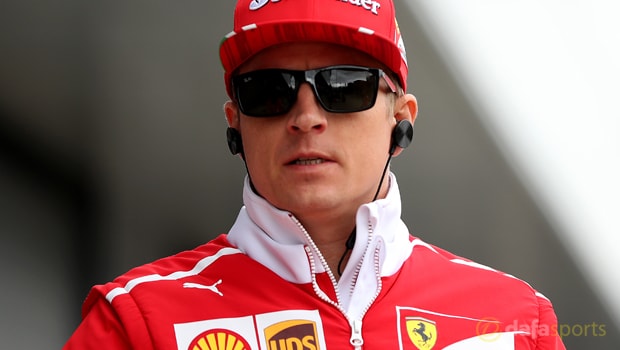 Kimi Raikkonen has been handed a contract extension that will see him driving for Ferrari until the end of the 2018 season.
The former world champion extends his second stint with Ferrari into a fifth consecutive year after they announced they had renewed their "technical and racing agreement" with the Finn.
The 37-year-old was also with Ferrari for three years from 2007-09, winning their most recent Drivers' World Championship in his first season.
Raikkonen has also competed in Formula 1 with Sauber, McLaren and Lotus, claiming 20 victories in 263 Grands Prix starts to date.
His seat alongside title-challenging team-mate Sebastian Vettel had been thought to be under threat but strong recent performances at the British and Hungarian GPs have seemingly bought him another season.
Raikkonen had admitted recently that he was not happy with how his season was going, while vowing to try and improve his results.
He told Motorpsort.com: "Personally, I'm not happy with the results.
I want to win races, I want to be up there all the time and that hasn't been the case this year too often.
"Driving-wise I have the speed, so I'm not worried about that. It's about putting things in the correct places.
"Speed-wise, we have it, but it's not enough if you have the speed if the rest doesn't go as you had hoped."
Team-mate Vettel, 30, is out of contract at Ferrari at the end of the year. Vettel is 2.20 to be world champion this season, with Lewis Hamilton favourite at 1.75.
Leave a comment