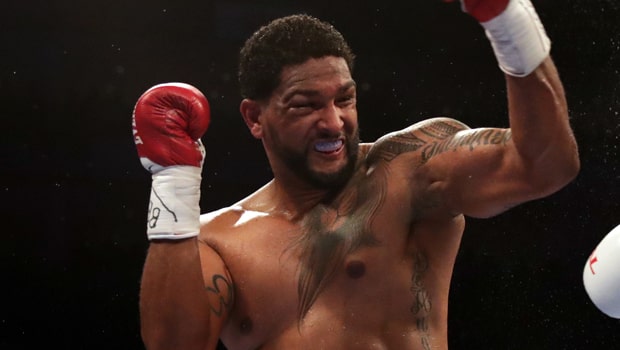 Dominic Breazeale labelled Deontay Wilder "crazy" and suggested he lacked professionalism following his controversial comments in the run-up to their fight in New York this weekend.
WBC world heavyweight title holder Wilder will face long-time rival Breazeale in Brooklyn on Saturday night and the former has been roundly criticised for his comments ahead of the bout.
Wilder talked openly about killing an opponent in the ring after saying he is "trying to get a body on my record".
Having since suggesting he has "no regrets" about anything he said, Wilder has come in for a barrage of criticism, not least from his opponent. "It's definitely not appropriate," Breazeale said.
"I mean come on, who says crazy stuff like that? You never want to say that about an opponent. You have got to have sportsmanship, you have got to be professional in the sport.
"You never want someone to be harmed from a fight. In this one, I understand we have personal reasons and a personal vendetta but if he gets hurt so be it. But do I ever wish death on someone, no of course not."
Breazeale has lost just one of his 21 fights – a seventh-round knockout by Britain's unified world heavyweight champion Anthony Joshua in 2016. Wilder, meanwhile, has 40 wins and a draw in 41 fights so far.
Their personal rivalry intensified when they became embroiled in a hotel scuffle in 2017. When questioned on his previous 'death' comments this week, Wilder said: "I don't regret nothing that I say. I am passionate about what I say and passionate about what I do.
"I've always been real. I don't worry about being politically correct."
Wilder is 1.15 favourite to defeat Breazeale, with the underdog trading at 6.00 to win their New York showdown.
Leave a comment