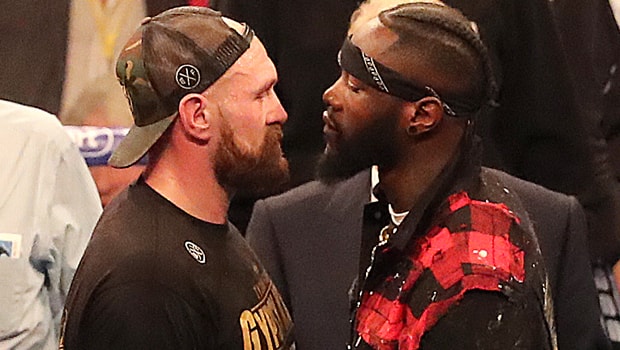 Heavyweight Tyson Fury has vowed to land a knockout blow on WBC world champion Deontay Wilder.
Fury made easy work of his second fight since returning to the sport on Saturday as he won all 10 rounds to secure a points victory over Italy's Francesco Pianeta.
The 30-year-old has been targeting a return to world title level over the last 12 months and he will get that opportunity later this year.
After Wilder showed up at Fury's pre-fight press conference earlier this week it was clear the pair were destined to meet.
Wilder stepped into the ring following Fury's win at Windsor Park in Belfast and promoter Frank Warren confirmed the bout was "official" and that details would be made public next week.
The Brit revealed that they are set to go toe-to-toe in Las Vegas and insists he will be the first man to land a knockout blow on Wilder.
Fury said: "We have two men who will fight anyone. "This man has been trying to make a fight with another chump.
"They called, I answered. I said: 'Send me the contract.' They sent it. I said 'yes'.
"One thing I promise when I go to Las Vegas is I am knocking you out."
His American rival, who paraded his WBC title around the ring, is also relishing the chance to take to the ring in Nevada.
Wilder said: "Are you ready now? This fight will happen. It is on.
"This fight is official, it is on baby. This is what we've been waiting for – the best fighting the best."
Leave a comment