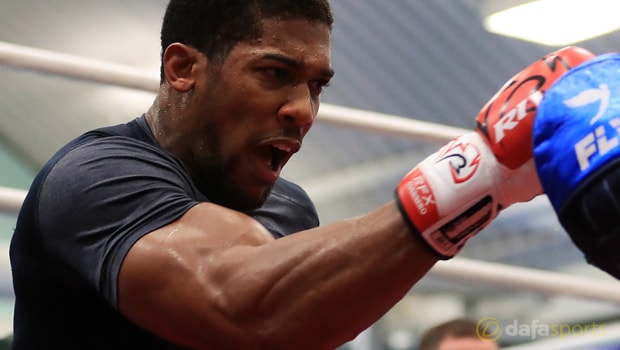 Anthony Joshua says he is hoping to line up a fight with Tyson Fury after his showdown with Wladimir Klitschko.
The 27-year-old is set to meet the Ukrainian at Wembley on April 29 and a victory over 'Dr Steelhammer' is likely to catapult him into the boxing stratosphere.
Joshua's IBF title only came to him by way of Fury having to give up the belts he won against Klitschko in November 2015.
With his personal problems now seemingly behind him, the 'Furious One' is looking to return and has made no secret of his thoughts on Joshua in recent weeks, describing him as a "poor man's Frank Bruno".
'AJ' is currently in the final phases of his preparation for the bout with Klitschko, which he is 1.40 to win, with the challenger 3.00.
Regardless of the result, the 27-year-old looks here to stay, meaning a future meeting with Fury appears inevitable.
Joshua says he would welcome the chance to take on his domestic rival should the opportunity arise, insisting it is something he has been waiting for.
He told reporters: "I think Tyson Fury. I couldn't say what his plans are. I'm not going anywhere. I'm here as a fighter.
I've been disciplined, I've stayed on track. "If it were up to me, that would have been the fight happening this summer. That's what I thought.
I was planning for a massive showdown with Tyson Fury, but he had other plans and I just had to carry on.
When he returns, I'm sure I'll still be here. "Do I want him to come back? Yes, definitely."
Leave a comment