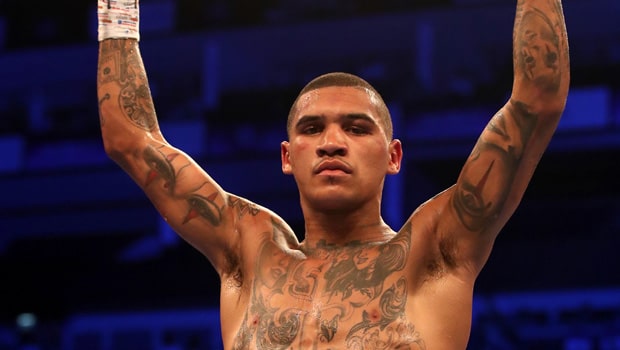 In what would be regarded as one of the fastest matches in recent times, Conor Benn proved himself once more and extended his unbeaten record as he overwhelmed veteran fighter Samuel Vargas in 80 seconds.
The Destroyer needed a little over a minute to be done with the fight as he delivered a combination of shots while Vargas had his back against the ropes, doing nothing to defend himself. Benn has now defended his WBA Welterweight title for the fourth time since winning it in 2018 and he has now improved his record to 18 fights unblemished.
From the very first second, Benn was determined not just to win but to prove a point in the process. A sharp jab early in the fight caught Vargas unaware. But that was just the beginning as Benn kept on punching and throwing jabs, giving Vargas no chance to hit back or to put up a solid defence.
He continued assaulting his opponent, taking him from the centre of the ring down to the ropes where he continued to unleash some hard punches, including an uppercut that stunned Vargas' head. Benn was cut short by the referee who intervened, bringing the fight to an end. All of the action took place in just 80 seconds.
Benn understood just how incredible his defeat was as he said after the fight, "Statement made. No one banged him out in one round. Easy." He further called for more respect on his name as he was "putting the Benn name where it belongs – back at the top." He also used the time to call on some prospective opponents including Amir Khan, "Give me Amir Khan. I know he's too busy on reality shows and all that. But listen, if he wants it, he can get it. I'm ready for the top dogs – Shawn Porter, I see Adrien Broner campaigning at 147(lbs). I want them."
We just have to wait and see which fighter would be up to face The Destroyer next.
Leave a comment