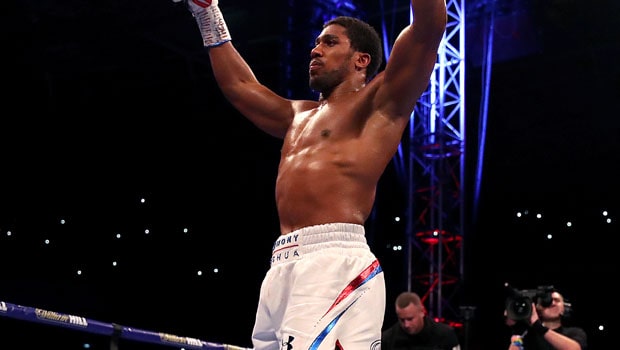 Anthony Joshua insists he is willing to fight either Deontay Wilder or Tyson Fury in his next fight.
The Briton is eager to unify the heavyweight division and is expected to tackle American Wilder, who retained his WBC belt with a controversial split decision draw against Fury last weekend in the USA.
Since that bout, Wilder's co-manager Shelly Finkel confirmed he is "very interested" in a unification fight with Joshua, who has now responded to those words via social media.
Joshua took aim at the split decision and suggested he'd be willing to give Fury a 'fair fight'.
Joshua wrote: "What took this fool so long? Like we ain't been interested?!! Anyway well done Fury! "They wanted to get you because they assumed you was finished!! I'll give you a fair one when you're ready! Either one of you!"
The Gypsy King dominated long spells of his Los Angeles scrap with Wilder, though he was twice knocked to the canvas by the Bronze Bomber.
Fury was felled in the final round and left the watching public stunned when he picked himself off the floor and boxed his way to final bell. Many felt he deserved the verdict, but Wilder has defended the outcome.
"When you put the best against the best, exciting things happen. I take nothing away from this fight but we won this fight," Wilder wrote on Instagram.
"To beat the champion you must dominate the champ and to me I was the more aggressive fighter and landed the more effective punches.
"You saw the best Fury but you did not get the best Wilder and I still managed to get the job done."
Leave a comment