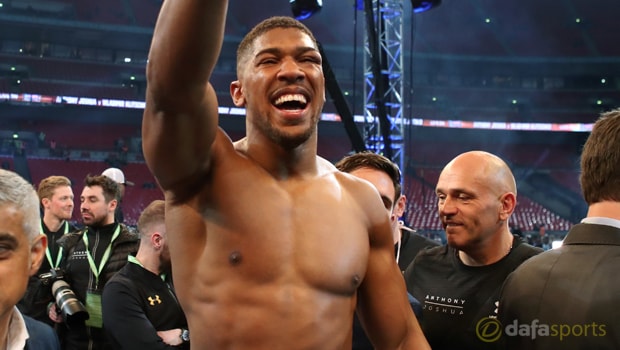 Andre Ward believes his coach Virgil Hunter will quickly convince him that a step up to the heavyweight division and a potential bout with Anthony Joshua makes 'perfect sense' following his latest victory.
The unbeaten American retained his world light-heavyweight titles on Saturday after a stoppage victory over Sergey Kovalev in their rematch in Las Vegas.
Ward only made the step up from the super-middleweight late last year but he's already considering the prospect of going up another division, admitting that becoming a heavyweight would be a dream come true.
"I always seem to be knocking down giants one by one," Ward said. "Heavyweight, that's always been a dream of mine.
It's got to be against the right guy, but I dream big and anything is possible."
The right man appears to be Britain's WBA and IBF heavyweight champion Joshua and Ward suggests that his coach will soon have him relishing that notion.
"He [Hunter] has always been setting the bar high, that is the essence of our team right there," the fighter added.
"That man will have me believing things that I never even thought of. Like, 'Anthony Joshua, really?' and it will make perfect sense to him. So we'll see."
For his part, Hunter believes Ward could overcome the physical mismatch if he faced Joshua down the line.
Size is not everything and the trainer suggests his man simply needs to find an edge in order to make the fight a winnable one.
"Fighting a bigger man doesn't have to do with size, it has to do with your attributes and their attributes," Hunter said.
"If you are able to single out one thing that makes it a competitive fight for yourself, you take that chance."
Meanwhile, veteran Manny Pacquiao is 1.13 to win next month's clash with Jeff Horn, while the Aussie boxer is 6.50 to prevail.
Leave a comment