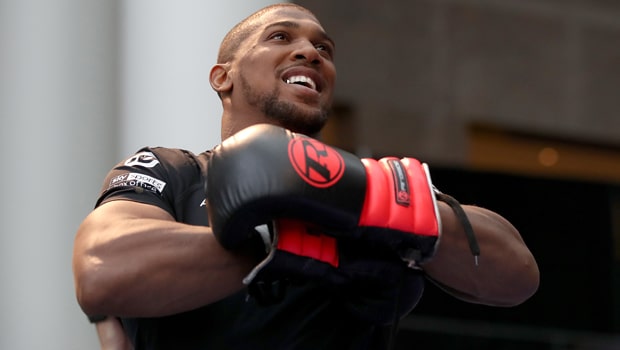 Anthony Joshua has urged fellow heavyweight champion Deontay Wilder to 'come to his senses' and take on a potential unification bout with him in the near future.
Joshua will defend the IBF, WBA and WBO belts against Andy Ruiz Jr on Saturday night in Madison Square Garden.
He isn't looking beyond that clash, but admits he wants to unify the heavyweight division. That means a duel with WBC titleholder Wilder, though the American has indicated his preference is to take on Luis Ortiz next, a rematch having recently defeated his compatriot in Brooklyn.
Joshua said: "Even though I am a professional I still think: 'if I get past this job, what else is out there?' "I won't lie and deny it. I know how important this fight is. But I want what's next. I want it all.
"I have done the hard yards and my hard graft. I have done training camps when I felt ill, gone into fights when I didn't feel good. I want to challenge the best."
The former Olympic champion has urged Wilder to consider their legacy in boxing as a sport. Joshua and Wilder are unbeaten in a combined 64 fights, 62 of which have been won by knockout, and the former says they owe it to boxing to make their unification bout happen.
With no concrete news on a potential rematch with Ortiz, the Briton is urging Wilder to reach out to his camp.
"Whatever he is doing with his career, good luck to him. However, I am a fan of the sport. I have tried to challenge all the best fighters out there, bar one or two. I am reaching out to them," he added.
"Let's not rob the fans of a good fight. I am a fan of this sport and I feel like I'm robbing myself of a good fight.
"Good luck to whatever he is doing. But if he wants to come and see us – because he hasn't announced a date or a venue – then we can have a conversation."
Joshua is 1.20 to win by KO/TKO/DQ/TD when he faces Ruiz Jr on Saturday night.
Leave a comment