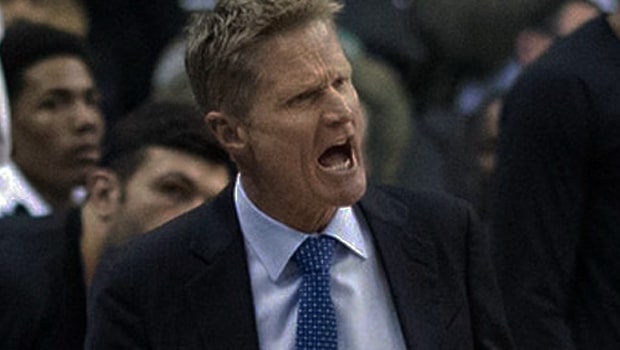 Head coach Steve Kerr suggested his Golden State Warriors side were simply 'outplayed' as they lost the NBA Finals opener against Toronto 118-109.
Pascal Siakam top-scored for the Raptors with 32 points – who are in the finals for the first time in their history – while Kawhi Leonard added 23 points as the hosts made history in the first NBA Finals game played outside of the United States.
Talisman Steph Curry scored 34 points for the visitors but their bid to win a third successive NBA Championship is off to a slow start, nonetheless.
The second game in the best-of-seven series is back in Toronto on Monday and Kerr wants to get focused on that quickly.
"Their defence was great and it wasn't our best night, but we just got outplayed, so simple as that. Move on to the next one," he said afterwards.
The Raptors were cheered by a frenzied crowd at the Scotiabank Arena, with coach Nick Nurse feeling his player had responded to the buzz and seized their moment.
"I love it because the one thing we must do in this series that we need to do is go for it, and that just showed our no hesitancy, confidence, and willing to just kind of go for it," said Nurse.
Siakam, who was drafted by the Raptors in 2016, scored six from six in the third quarter amid a towering display and the 25-year-old earned standout praise from this coach.
"Pascal had a big offensive night. I thought he played with really good composure," added Nurse.
Toronto are 2.40 to win the NBA Finals, with the Warriors remaining favourites at 1.60 to complete their three-peat despite losing Game 1.
Leave a comment