US Triple Crown Betting
Orb heading to US triple Crown after winning 139th run on Kentucky Derby. It's on to the Preakness Stakes for Orb. After winning the 139th running of the Kentucky Derby on Saturday, Orb will now be...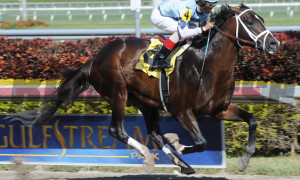 Undefeated colt Verrazano is leading this year's filed in Kentucky Derby. Twenty-one horses have been entered for this Saturday's event at Churchill Downs or one more than the maximum cast of...