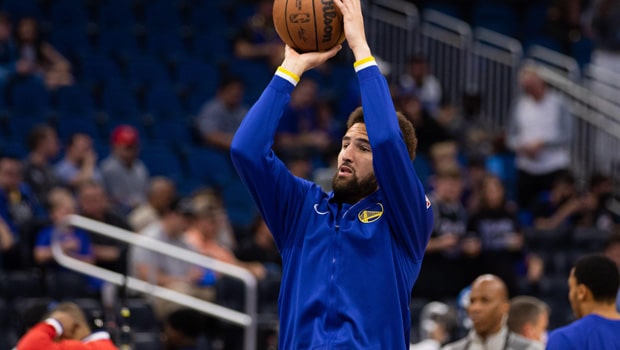 Golden State Warriors were at their lethal best as they obliterated Memphis Grizzlies by 142-112 in the third game of the Western Conference semifinals on Sunday. The Warriors shot 63.1% from the field and had a 76.1 true shooting percentage, which is the second-best in both categories in NBA playoff history.
LA Clippers had a shooting percentage of 77.8 against the Dallas Mavericks in Game 5 of the first-round series in the 2020 season.
The Dubs were at the top of their game as they came up with a collective effort. The team's talisman Klay Thompson feels when they trust each other, they are capable of producing dominating renditions such as these.
"When we trust each other and we just hit the open man, we've got so much great shooting that we're capable of nights like this," Klay Thompson said.
Thompson was in the beast mode as he scored 21 points on 8-of-13 shooting, including 4-of-6 from the 3-point line.
"He got better shots," head coach Steve Kerr said. "When you establish a tone where you get good shots, then the tough ones tend to go in."
Speaking on taking tough shots, Thompson said, "As long as my shoulders are squared up to the rim, I can take a one-footer, two-footer. I think it's a good look and I've done it before."
Meanwhile, Steph Curry once again did Steph Curry things as he top-scored with 30 points on 7-14 shooting whereas Jordan Poole contributed with 27 points on 11-17 shooting.
Speaking on Poole's performance Draymond Green said, "I thought it was beautiful the way he was attacking offensively, but even more so I thought it was incredible how he defended and competed on that side of the ball.
"When you come out and give effort on that side of the ball, No. 1, your teammates can rally behind you, but more so from an X and O standpoint you put up some resistance and guys can get there to help you if you need help. I mean, we didn't need to help him much tonight."
GSW now has a 2-1 advantage and they will look to continue the good show. The fourth game of the series between these two teams will be played on Monday.
Leave a comment