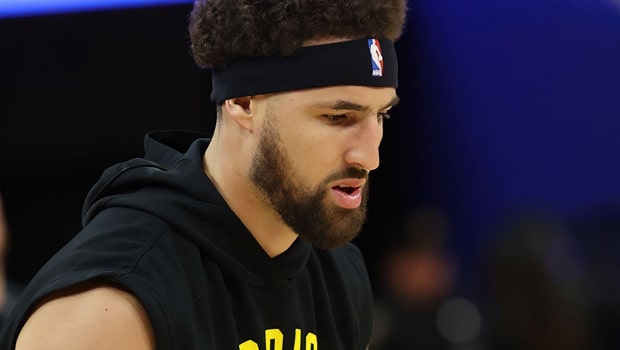 Golden State Warriors talisman Klay Thompson believes his team played great down the stretch on both ends of the court against the Denver Nuggets to take a 3-0 lead in the first round of the playoffs. The Dubs bested the opposition by 118-113 on Thursday night to continue their domination.
Jordan Poole and Stephen Curry were the star of the show for GSW as they scored 27 points each. Furthermore, Thompson scored 26 points, including six three-pointers.
"It's a Poole party!" Thompson said. "We played great down the stretch on both" ends of the court, Thompson said.
On the other hand, Draymond Green was at his best in the business end of the match as he kept Nikola Jokic at bay with his impressive defensive skills. Green added a key steal from Jokic in the last minute of the game.
"For Draymond to battle him all night and to make that play, in the end, was just a huge part of the win," Warriors coach Steve Kerr said.
Speaking on the positives, Nuggets coach Michael Malone said, "I know that this sounds weird because it was a loss and there are no moral victories, I get that. But we gave ourselves a chance tonight. We didn't do that in Golden State. We put ourselves in a position late to beat a very good basketball team."
"I love how we fought tonight," said Malone. "Are we going to roll over? Are we going to fight like hell and send this back to Golden State?"
There is no doubt it will be a herculean task for the Nuggets to bounce back and win the remaining four matches of the series. Meanwhile, GSW will have a chance to eliminate the Denver Nuggets on Sunday in the fourth match of the series.
Leave a comment