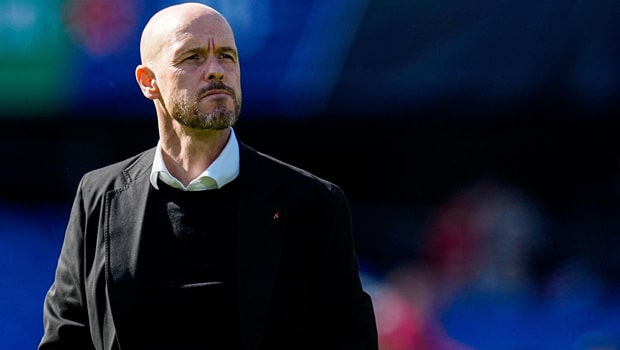 Premier League side Manchester United have officially announced Dutch manager Erik Ten Hag as their new manager. The announcement was made on Thursday after long weeks of talks between the sides involved.
Ten Hag will leave Dutch side Ajax to replace Ralf Rangnick, who has been in charge on an interim basis since the sacking of Norwegian manager Ole Gunnar Solskjaer in November.
The 52-year-old signed a three-year deal with the Red Devils with an option to extend for an additional year. Ten Hag, who has been Ajax manager since late 2017, saw them to the UEFA Champions League semifinals in 2019 and has won the League and Cup double in the 2018/2019 and 2020/2021 seasons.
He becomes the fifth permanent manager to take charge at Old Trafford since 2013, when Sir Alex Ferguson retired, and has tagged it an honor to become a part of the club's history.
"It is a great honor to be appointed manager of Manchester United, and I am hugely excited by the challenge ahead. I know the history of this great club and the passion of the fans, and I am absolutely determined to develop a team capable of delivering the success they deserve." Hag said.
Manchester United have endured a largely inconsistent and lackluster season where they sit in sixth on the table and three points behind Spurs in the fourth position.
In between is Arsenal, who are also targeting a UEFA Champions League place and leveled on point with Spurs with 57 points.
Manchester United lost 4-0 to Liverpool in their last Premier League game on Tuesday and will face Arsenal at the weekend before hosting Chelsea at Old Trafford.
Their remaining games include Brentford, Brighton, and a season-ending clash with Crystal Palace at Selhurst Park on May 22.
Leave a comment