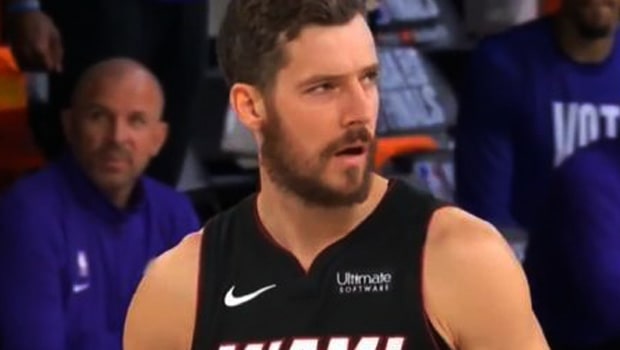 The end to the 2019-20 season was extremely disappointing for the Clippers, who eventually fired longtime head coach Doc Rivers and will need to revamp their roster.
They have to add a new point guard. Even Kawhi Leonard asked them to. The Clippers recently hired their former assistant Tyronn Lue to be their new head coach and I would sign Goran Dragic if I was them.
Dragic is a creator, he has playmaking presence and can score in the playoffs when the games get tight and getting buckets is tougher. The Clippers clearly lacked offensive flow and Dragic can be a set closer along with Leonard and George. Their defense fell apart when shots didn't fall but Dragic can take pressure off their two stars and run the offense well.
According to ESPN's Stephen A. Smith, Kawhi Leonard asked the Clippers front office for an upgrade at point guard. "They clearly need a point guard," Smith said. "Everybody knows it and Kawhi Leonard privately has clamored for one. It's not that he wants them to get rid of Patrick Beverley, but Patrick Beverley is basically a defensive ace who's small and has to play opposing guards. So, they need a point guard that can run a team and can shoot."
Goran Dragic averaged 16.2 points, 5.1 assists and 3.2 rebounds in 28.2 minutes over 59 games with the Heat last season and he can add 15-20 extra points to the Clippers and get in the lane to free up shooters. When healthy, he is a difference-maker because of his shot, handles, confidence and swagger.
Leave a comment