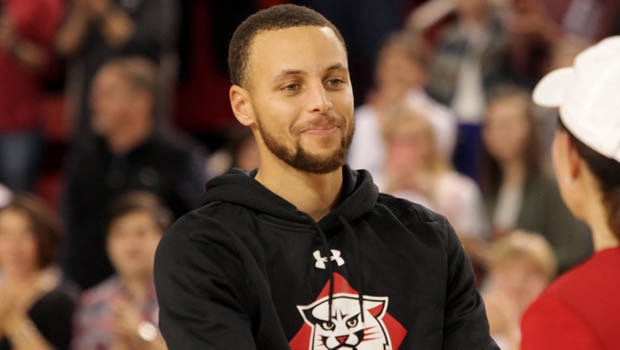 Golden State Warriors talisman Klay Thompson showered praise on Steph Curry. Thompson said Curry is a special player and we might not see another player like him in the future. The Dubs won the fifth game of the first-round playoff series 4-1 against the Denver Nuggets as they won by 102-98 on Wednesday night.
Curry top-scored for his team with 30 points as he brought his best to the court. The talisman was shooting at 10-22 from the field and it was another fine performance from him and GSW to oust Denver Nuggets in the first round of the postseason.
"I have so much faith [in Curry]," Thompson said. "Some of the 3s he was making tonight were incredible. And also getting to the rim, making the pocket pass. Steph Curry is a special, special player, and you'll probably never see another player like him again."
In fact, Game 5 was Curry's first start of the postseason as he had come on as a substitute in the previous matches after recovering from a knee injury that had kept him on the sidelines.
Meanwhile, Gary Payton II played a key role in the team's win while coming off the bench for Golden State Warriors. He added 15 points on 6-of-8 shooting and he was brilliant defensively for the Dubs.
​​"I don't know how to begin on that one," Golden State coach Steve Kerr said. "His defense in the fourth quarter was fantastic. That's why I stayed with him. But then he started knocking down 3s and getting to the rim for a couple of layups. I thought he was just a huge factor in the game, and he deserved to stay out there with the way he was playing, so we kept him out there the whole fourth, and he came through big-time."
Thompson added that they are looking forward to the next round after a couple of disappointing previous seasons. He said they will look to be at their best and this could be the start of something great.
"Hopefully, it's the start of something great," Thompson said. "We're not satisfied, obviously, but it's something we can be proud of. Especially from the last two years being banged up and not having our whole squad together. Now that we are finally nearly whole, it's such a great playoff again, and we look forward to the next round."
Leave a comment