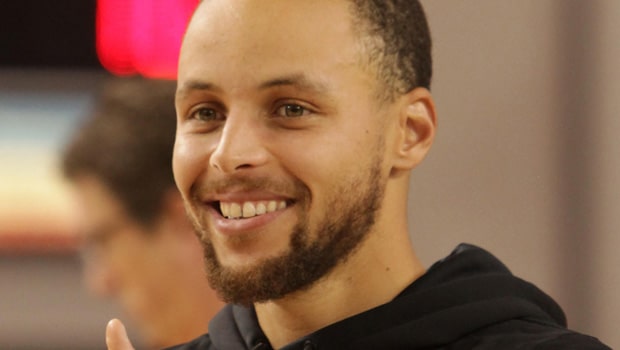 NBA renowned analyst Steve A. Smith reckons Steph Curry is more like Michael Jordan than LeBron James. Smith added that Curry has opposition scared after he crosses the half-court as he is one of the best shooters of the game and also opens other scoring options for the team.
The Golden State Warriors point guard is in sublime form in the ongoing NBA 2021-22 season as he is averaging 27.5 ppg. Curry scored 22 points and once again played a vital role in his team's 104-94 win over Portland Trail Blazers on Wednesday night.
Curry scored six three-pointers against Portland Trail Blazers and he is now only 10 threes away from leapfrogging Ray Allen's regular-season record of most threes in the NBA.
Steve A. Smith said while talking to ESPN First Take, "When you thought about going up against MJ, you were scared to death on how to defend him. Steph Curry has you scared the second he goes past half-court."
"What happens is that it spreads the defense and it makes every defense vulnerable to all the ancillary parts around Steph Curry because you're opening up shots for Jordan Poole, Toscano Anderson, Gary Payton II, and others."
Smith added that LeBron James has been a good shooter but he has never been a great shooter. On the other hand, Smith added that Curry has a 90% conversion rate on his three-pointers shooting.
Meanwhile, Michael Jordan is regarded as one of the best players to have ever embraced the game. Jordan was known to give his 120% on the court and there was never any room for complacency in his game. The Chicago Bulls talisman used to give his best to his team and rattled many oppositions single-handedly on multiple occasions.
LeBron James and Stephen Curry are also considered as the two best players of the current generation and they are often likened with Michael Jordan.
Leave a comment