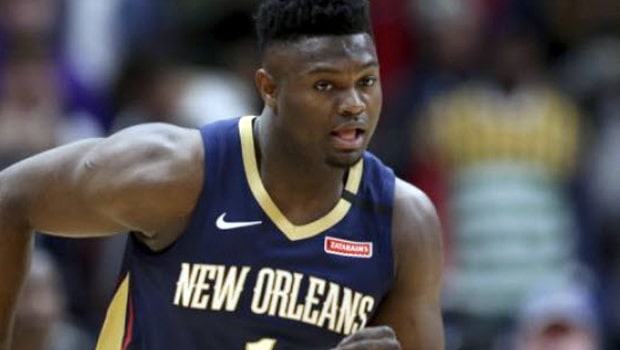 New Orleans Zion Williamson is hopeful of making it out of quarantine as soon as possible ahead of the team's first NBA game when the NBA restarts after he returned to the NBA campus, which he had left the previous week because of family engagements.
The NBA will make a return, after a coronavirus forced break, at Walt Disney World, but it's uncertain whether Zion will be a part of their first game against Utah Jazz.
The New Orleans power forward on July 16, because of family matters, left the Disney bubble he returned on Friday, July 24, and has since gone into quarantine.
New Orleans faces Utah Jazz in the first seeding game on Thursday, but Zion is expected to be out of quarantine by Tuesday.
His participation in the team's practice and activities, which will take place on Tuesday evening, is shrouded under uncertainty.
Meanwhile, he has been tested on a daily basis for Covid-19 since he returned to quarantine, but he has so far so good tested negative on all occasions, although testing could last for ten days.
Nevertheless, his teammates sure love to have him back in the fold even though Derrick Favors showed compassion, hoping his family reason for leaving was settled.
"The most important thing is we hope everything's OK with him, He went away for personal reasons. So, it's good to see. Whatever it was, hope everything went fine and OK and he's back with us. And I know everybody's excited to have him back. I know he's excited to be back." Pelicans forward Derrick Favors was quoted on NBA.
As teams round up preparations for the restart of the NBA with scrimmage games, there have been changes with Knicks set to appoint their former assistant manager Tom Thibodeau.
Leave a comment