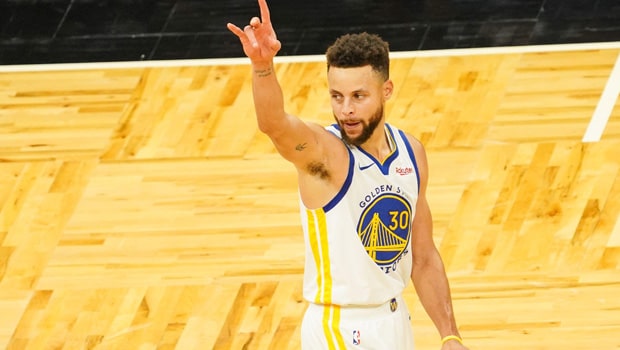 Stephen Curry is having an unbelievable run and thanks to him, the Warriors still have a chance at a playoff run.
On Monday, Curry was at it again. He dropped 49 points and made 10 3-pointers in a 107-96 road win against the 76ers.
It marked the 21st time in his career that he splashed 10 or more 3-pointers — adding to his own NBA record. The next-closest is teammate Klay Thompson with five.
In his last 10 games, Curry is averaging 38.7 points and nearly seven 3-pointers. For the season, Curry's 262 3-pointers and his 31.1 points per game lead the NBA.
What's the clearest indicator of his torrid stretch? The fact that he's keeping company with a legend.
Curry passed Kobe Bryant's NBA record of scoring 30-plus points in 10 consecutive games at age 33 or older.
The two-time NBA MVP has taken the Warriors from a team expected to tank to a playoff hunt, all without the injured Klay Thompson — and Curry acknowledged that he's had to go above and beyond.
"This season has required something a little bit different, and I'm trying to meet that moment," Curry told reporters.
The Warriors have won six of their last eight, occupy a play-in position as the current 9th-seed in the West and maintain a 3.5-game lead over the 11th-seed Pelicans.
Curry recently appeared on Episode 7 of the Rex Chapman show and said that he's gotta be the NBA MVP: "I mean, I gotta be. I gotta be," Curry said. "I probably won't get it but whatever."
Leave a comment