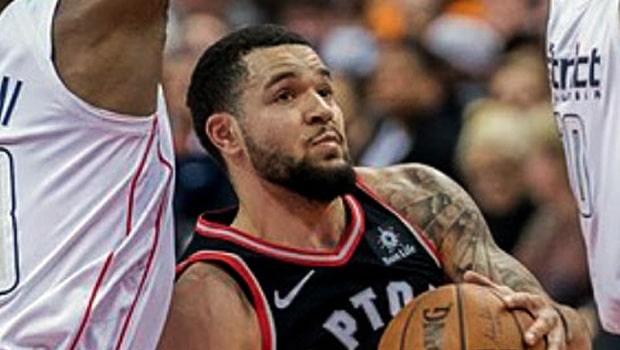 Fred VanVleet will remain with the Toronto Raptors for the 2020-2021 NBA season after getting a new four-year deal worth $85 million.
The 26-year-old has been with the Raptors for the last four years when he joined as an undrafted free agent in 2016/2017.
Fred VanVleet will return to Toronto on a four-year deal.
Meanwhile, Free-agent guard Bogdan Bogdanovic will be playing next season at the Atlanta Hawks after he reportedly agreed to a deal worth $72 million over four years.
However, the Sacramento Kings would have matching rights on Bogdanovic, and this may need Atlanta to agree to a sign-and-trade.
Previously, Bogdanovic would have moved to the Milwaukee Bucks through a sign-and-trade that the Kings had put in place.
The deal failed to materialize as Bogdanovic could not agree to the contract terms of the Bucks.
Meanwhile, NBA Champions the Los Angeles Lakers could move for center Marc Gasol.
The Lakers contend with the Toronto Raptors and Dallas Mavericks for the center's services, but sources say that the player favors Lakers and the Raptors over the Mavericks.
The Lakers have brought in Montreal Harrell after losing Dwight Howard in free agency to the Philadelphia 76ers.
The Champions will likely have the services of JaVale McGee, who is also set to return after opting into his contract for 2020-21.
However, there is still alot to determine regarding the contract situation of Anthony Davis, although he is expected to re-sign with the NBA champions.
The Lakers city rivals, Los Angeles Clippers, have secured the services of veteran big man Serge Ibaka.
Reports indicate that Serge Ibaka plans to sign a 2-year, $19M deal with the Clippers. Ibaka won an NBA Championship with the Toronto Raptors the seasons before averaging 15.0 points and 8.1 rebounds while shooting 52.9 percent from the floor.
Leave a comment