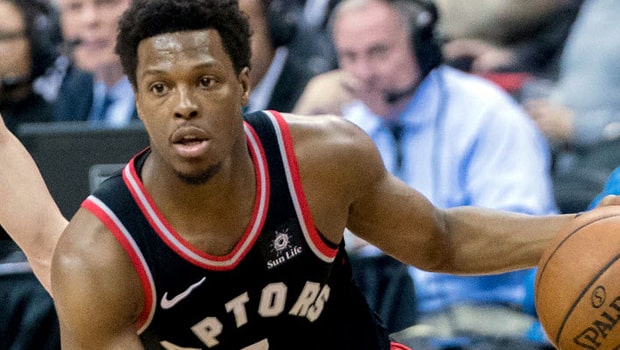 NBA officials banned a Golden State Warriors minority owner on Thursday after video footage showed him shoving Toronto Raptors star Kyle Lowry on the sidelines during Game 3 of the Finals on Wednesday.
Mark Stevens, a venture capitalist, was courtside in Oakland as the Raptors took a 2-1 series lead in the best of seven series on Wednesday.
The incident occurred when point guard Lowry dove into the sidelines to keep the ball from going out of bounds. Stevens then appeared to give him a shove to the left shoulder as he was struggling to regain his balance.
In a joint statement, the NBA and Warriors teams officials said that Stevens was fined 500,000 US dollars and banned from attending games as well as Warriors team activities activities for a year. Lowry also accused Stevens of directing a vulgar comment toward him "multiple times".
"He had no reason to touch me. He had no reason to reach over two seats and then say some vulgar language to me," Lowry said after the game.
The Raptors, who are in their first ever Finals, won 123-109 to dent the Warriors' bid to win the NBA Championship for the third season in a row.
Golden State's Klay Thompson (hamstring) and Kevin Durant (heel) are both likely to return for Game 4 as the Warriors bid to level the series for a second time.
Golden State are 1.44 to win Game 4 on Friday, with Toronto 2.80 to move within one of a series victory.
Leave a comment