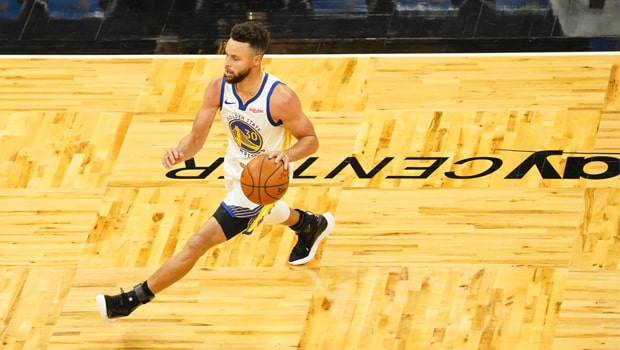 NBA veteran analyst Steve A. Smith reckons Stephen Curry belongs in the same category as Michael Jordan as the best offensive player in NBA history. Jordan was well known for his offensive play and had the skills to take on the opposition defense all by myself.
During his glorious career of 15 seasons, Jordan was well known to tear apart the opposition defense and he single-handedly won a lot of matches for Chicago Bulls. Jordan was ruthless in his approach as he hated losing and gave his 120% on the court.
Jordan mostly averaged more than 30 and won six NBA championship titles with Chicago Bulls, as the team was one of the most successful sides of that era.
On the other hand, Stephen Curry is also on the same pedestal as Michael Jordan and he is regarded as one of the best shooters in the game. Curry had solely carried Golden State Warriors in the previous season and he is once again going to hold the key for his team in this edition.
GSW has had a good start to the NBA 2021-22 season as they have won both their matches. As expected, Curry has played a key role in both the wins. The 33-year old scored 21 points in the opening game against the LA Lakers however he upgraded his performance against the LA Clippers as he scored a whopping 45 points as GSW won the thrilling contest by 115-113.
Smith said, "I'm looking at the greatest shooter in the history of man that was number one. Number tw0, this guy finally belongs in the discussion with Michael Jordan as one of the greatest offensive players we've ever seen in an entirely different."
The veteran analyst continued, "He's the greatest shooter that we've ever seen and he has that kind of impact on the game….. This dude is just on another level I've never seen anything like him."
Curry will look to continue the same form for Golden State Warriors. GSW will next face Sacramento Kings on Monday (6:30 AM IST).
Leave a comment