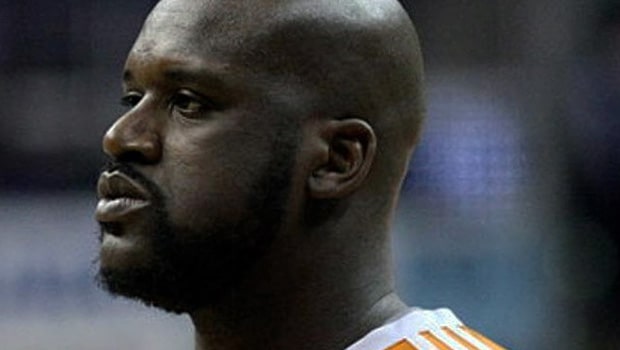 Four-time NBA champion Shaquille O'Neal revealed what Phil Jackson asked to work with him in harmony and take him to the top of the NBA. ESPN's 'The Last Dance' brought Phil Jackson's figure back into the spotlight. "The Zen Master" won 11 NBA Championships as a head coach, six with the legendary Chicago Bulls and then five with the Los Angeles Lakers.
The first three championships with the Lakers were in a three-peat with Shaquille O'Neal and Kobe Bryant leading the way. O'Neal arrived to Los Angeles in 1996 and in 1999 he was still after his first NBA Championship. The Lakers signed Jackson as their head coach hoping to change that and he had some recommendations for Shaq.
Shaquille O'Neal averaged 23.7 points, 10.9 rebounds, 2.5 assists and 2.3 blocks in 34.7 minutes over 1,207 career games in 19 years with the Magic, Lakers, Heat, Suns, Cavaliers and Celtics.
In an interview at Rich Eishen's show, Shaq revealed details about his relationship with Phil Jackson, what it was like to meet him and Jackson's requests for him:
"He brought a resume. If he says, 'Do this,' we all know that he knows what he's talking about. Because every summer when we'd lose, we'd watch him in the Finals. … When I first met him, he said, 'Look, if you listen to me, you'll be MVP. You listen to me, you will win a championship.' And I said, 'Cool.' 
First thing he said, 'No more albums, limit your commercials and do everything I say.' And I agreed, and it was probably the best years that I played. Once we had that formula of how to win, we were just thirsty for more."
Jeff Pearlman's book Three-Ring Circus: Kobe, Shaq, Phil, and the Crazy Years of the Lakers Dynasty, broke down more details of their first interactions.
"Frustrated by one lost season after another, O'Neal spent the summer lifting weights, watching what he ate, ingesting creatine and other supplements. 
"I was huge," he said. "Solid bulk." 
"How much you weigh?" Jackson asked. 
"I don't know," O'Neal replied.
 "I want you to lose about 15 pounds," Jackson said. "The bigger you are, the harder it's gonna be on your knees, and I want you playing 40 minutes a game."
"Okay," O'Neal replied."
Leave a comment