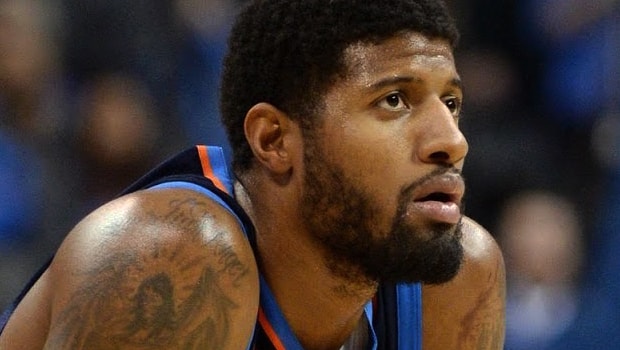 Paul George insists he is happy to stick with Oklahoma City Thunder next season as long as the team is continuing to move in the right direction.
The four-time NBA all-star only joined the Thunder from the Indiana Pacers during the off-season, although he could potentially become an unrestricted free agent come the end of the campaign.
The 27-year-old has been heavily linked with a move to hometown team the Los Angeles Lakers and he admits he has a lot to think about over the coming months, although he insists it would be wrong to leave Oklahoma if the team is moving in the right direction.
"I've got a lot to think about," George told ESPN. "This summer will be huge. I've got a lot to think about.
If we're trending, if we're going in the right direction, if I feel there is something that we're building, and there's a foundation — it would be kind of clueless, just stupid on my behalf to up and leave."
George insists that moving in the right direction does not necessarily mean Oklahoma have to win the NBA Championship this season, although that is certainly his target heading into 2018.
He added: "So, I wouldn't say it's championship or bust, or championship and I'm out. It's all about building.
If I like where we're building or the level that we're going at, it would be stupid to walk away from that."
Oklahoma have not claimed NBA Championship glory since 1979, but they are priced at 21.00 to end that wait this year, while they are available at 15.00 to secure Western Conference glory.
Leave a comment