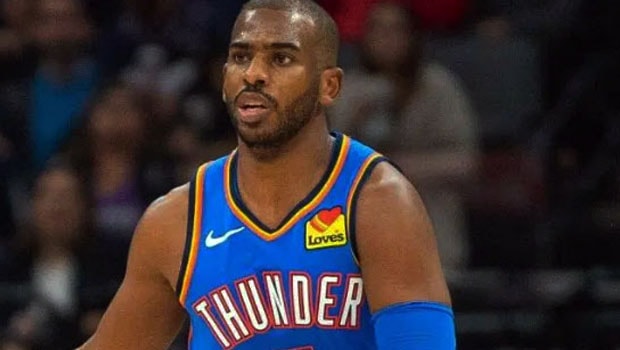 Most of the sports leagues are still suspended because of the COVID-19 pandemic but ESPN's 'The Last Dance,' their documentary about the 1997-98 Chicago Bulls has kept people entertained while the NBA returns.
NBA players and journalists are watching 'The Last Dance,' enjoying the footage from what many consider the greatest team of all-time. One of these players who are finding motivation in 'The Last Dance' is Thunder star guard Chris Paul.
CP3 discussed the documentary on UNINTERRUPTED's WRTS: The After Party:
"Like this is almost the closest thing that we getting to hoops right now, and this right here, imagine if we was, like, in season right now or if the playoffs was going on right now and we was getting to watch this doc. Imagine what the games would be like. 'Cause I know for me, like, I'll watch this and I'm like, 'I can't wait to work out tomorrow.' And I'm not even going on the court. This is literally just lifting weights."
The NBA has tried different entertaining televised events to keep fans engaged, including the H.O.R.S.E tournament and the NBA 2K20 Tournament with NBA players.
Paul was a man on a mission this season, people thought he was washed but he has been leading the Thunder to one of the best records in the Western Conference, when no expected them to be more than a lottery team. Hopefully we get the NBA season back to watch this talented Thunder team in the playoffs. Only time will tell when.
Leave a comment