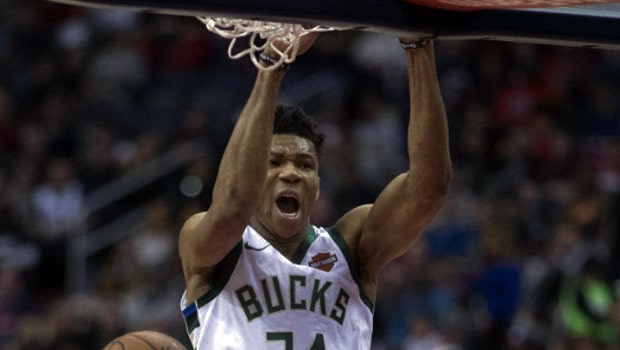 The Bucks were the best team in the NBA during the regular season but they underperformed in the playoffs, getting eliminated in the second round against the Heat. This has led to speculation around Giannis Antetokounmpo's future.
The Bucks' season came to an end after Tuesday's 103-94 loss against the Heat in Game 5 of their best-of-seven series, with Antetokounmpo out with an ankle injury suffered in Game 4.
The reigning NBA MVP spoke to Chris Haynes from Yahoo Sports' and told him that he does not plan to leave Milwaukee anytime soon.
"It's not happening, that's not happening," Antetokounmpo told Haynes. "Some see a wall and go in (another direction). I plow through it. We just have to get better as a team, individually, and get right back at it next season."
The Greek Freak was playing well in Game 4 when the Bucks beat the Heat 118-115 in overtime. Giannis had 19 points on 8-for-10 from the field with four rebounds before leaving the game late in the first quarter.
He originally injured his ankle in the first quarter of Game 3 on September 4 when he appeared to roll it. Antetokounmpo kept playing, though he was in obvious pain. He was wearing a walking boot after Sunday's Game 4.
According to the Ringer, the Clippers are reportedly interested in trading for Giannis. That same outlet said that Antetokounmpo has an "admiration" for head coach Doc Rivers.
Per Sports Illustrated, the Raptors, Warriors and Mavericks are all expected to go after Giannis, though he made it clear that he will not demand a trade.
Leave a comment