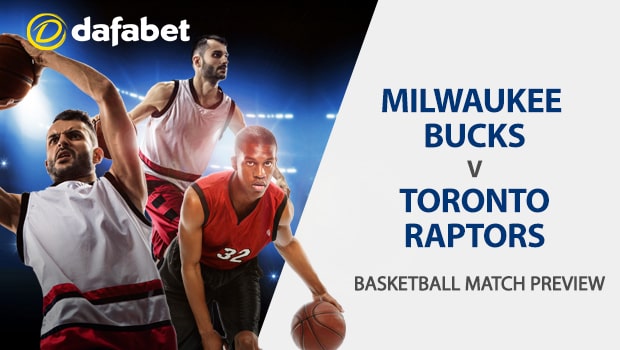 Milwaukee Bucks vs Toronto Raptors
Toronto raced out to a lead early in Game 1, but Brook Lopez helped the Milwaukee Bucks seal the deal in the fourth quarter to take a 1-0 lead in the Eastern Conference finals.
Let's take a closer look at where the value is at in this Game 2 matchup.
Team to Win (Regular Time)
• Milwaukee Bucks: 1.37
• Toronto Raptors: 3.34
Spread
• Milwaukee Bucks -6.5: 1.92
• Toronto Raptors +6.5: 1.97
Total
• Over 215.5: 1.94
• Under 215.5: 1.95
Splash Mountain: Brook Lopez was the MVP of Game 1. He finished with 29 points and 11 rebounds, but more importantly, led an 8-0 run in the fourth to seal the game.
Lopez is projected to finish Game 2 with 12 points and 6 rebounds.
Defense and Fast-Break Points: Milwaukee's defense has been fantastic all year, but largely under-discussed when it comes to their success. They entered this series leading the playoffs with close to 21 fast break points per game. That's a direct result of strong team defense leading to easy opportunities in the open court.
Trending Up: Milwaukee — as a team — is the only squad other than the Houston Rockets that are shooting better from three-point range in the playoffs than they did in the regular season.
Block Party: Heading into this series, Milwaukee was averaging 6.7 blocks per game – the most in the playoffs. They had 11 blocks in Game 1.
Milwaukee is projected to finish Game 2 with 6 blocks.
Kawhi Leonard is projected to lead Toronto with 27 points, 7 rebounds, 4 rebounds and 2 steals.
For Milwaukee, we'll have our eyes on Giannis Antetokounmpo who's projected to finish with 22 points, 10 rebounds, 5 assists and 2 steals.
Toronto to cover the spread.
This is a 3-star (out of four) AccuScore hot trend pick. The average margin of victory for the Bucks in simulations is 3 points, indicating a closer matchup than offshore picks are suggesting. The average score in sims is 113-110, in favor of Milwaukee.

Leave a comment