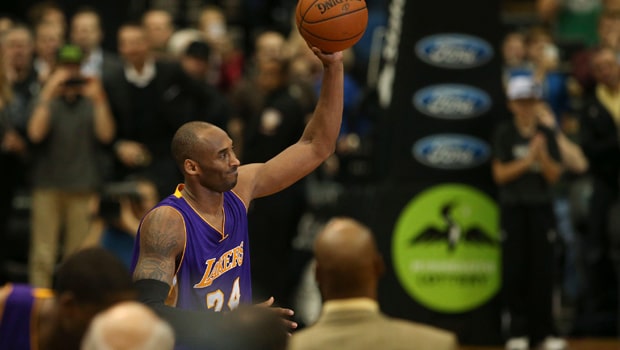 Michael Jordan never hesitated to praise Kobe Bryant even at a young age. MJ saw something in Kobe before anybody else. In 1998, during Kobe's third season in the NBA, the Lakers legend made it to the All-Star Game and Jordan was already in awe of him.
Kobe was still very young and trying to find his place in the league, but MJ knew he was special and let people know during the 1998 NBA All-Star Game.
As we saw on ESPN's 'The Last Dance,' which documented the Bulls' success, focusing on the 1997-98 season, Michael Jordan's final campaign with the team and the end of their dynasty, he was very high on Kobe Bryant that year.
"That little Laker boy's gonna take everyone 1-on-1. He don't let the game come to him; he goes and takes it. If I was his teammate, I wouldn't pass him the f***ing ball. If you want the ball again, you better rebound," MJ told a locker room that included legends like Reggie Miller, Tim Hardaway and Shawn Kemp, among others.
The Eastern Conference won the game, 135-114, with Jordan dropping 23 points, winning the MVP award. Kobe had 18 points, a team-high for the Western Conference.
The relationship between Kobe Bryant and Michael Jordan turned into a deep friendship. MJ became a mentor and a friend for Kobe until his last day in this world.
An 18-time NBA All-Star, five-time NBA champion and one-time NBA MVP, Kobe tragically passed away on January 26, 2020. Kobe's game was influenced by Michael Jordan, he never denied it. After Kobe's death, MJ revealed more details about their relationship, calling him a 'little brother' during his memorial service. More recently, Jordan was in charge of inducting Kobe to the Naismith Memorial Basketball Hall of Fame alongside his wife, Vanessa Bryant.
Leave a comment