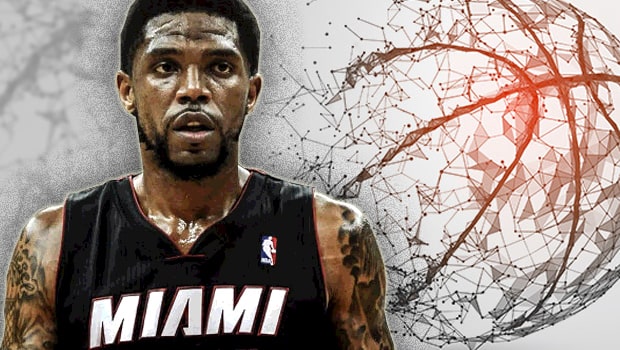 Veteran power forward Udonis Haslem has agreed a deal to return to Miami Heat for a 16th season.
The 38-year-old has spent his entire NBA career with the Heat after originally joining the team in 2003, but it appeared he was set to end his career this summer after seeing his playing time diminish over recent years.
However, Haslem has now opted to sign a new one-year deal at the American Airlines Arena and he admits he has done so out of his love for the franchise, even though he expects to play another bit-part role this season.
"It's about my love for the organisation and my love for the guys," Haslem said, per ESPN.
"It wasn't about me. If I was looking for playing time, I could have gone someplace else or played in China or something.
"But at the end of the day, would it have made me as happy as being around this organization and being around these guys? No, I don't think it would."
The new deal means Haslem will have been with the Heat for more than half of their 31-year history and he admits that is an honour he will appreciate even more over the coming years.
"For the hometown kid in me, that means the world," Haslem added.
"I wish I understood how big that is right now, because I really don't, but I know it's big."
Haslem has won three NBA Championships during his time with the Heat, including back-to-back titles in 2012 and 2013, but Erik Spoelstra's team are priced at 81.00 to claim overall glory during the upcoming campaign.
Leave a comment