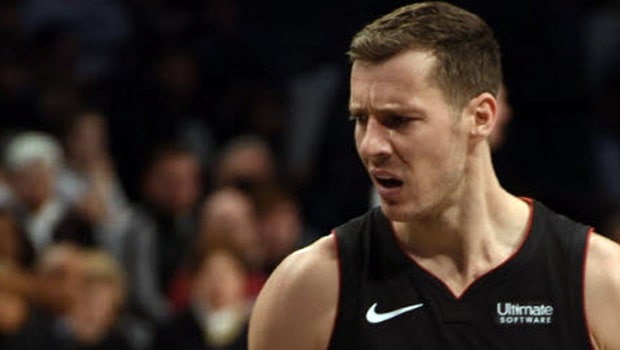 Despite winning game 3 of the NBA Finals against the Los Angeles Lakers after a Jimmy Butlers' inspiring performance, the Miami Heats isn't assured of the availability of the duo of Goran Dragic and Bam Adebayo for a very crucial game 4.
Both players have not played since Game 1 of The Finals, which the Heats lost 119-98 and then the game 2 124-115 before a win in game 3 on Monday morning.
Miami Heat All-Star forward Bam Adebayo stated that his injury is getting better and that the situation can only be assessed on a daily basis.
However, Tuesday's game 4 seems way too early as he may not be healthy enough to feature. The same can be said for the Heats' Guard Goran Dragic, who tore his left plantar fascia and has missed back-to-back games as well.
Dragic mentioned that he doesn't have a specific return date despite suffering a neck injury in quarter 3 of the game 1.
Irrespective, Bam Adebayo has stated that he wishes to be back early enough to play.
"It's up to the medical staff. I'm trying to get back as quickly as possible, They're just trying to make sure I'm safe, and I'm ready to play. So, it's really day-to-day, and when they say I'm ready to play, I'll be out there. But yeah, it sucks sitting on the sideline." Adebayo stated.
Jimmy Butler's fantastic 40-point triple-double helped the Heats get into 2-1 in the best of sevens series. His efforts broke records as he filled in for the duo of Dragic and Adebayo, who have both averaged 38 points so far this season.
He becomes the third player after Jerry West in 1969 and LeBron James in 2015 to post a 40-point triple-double.
Leave a comment