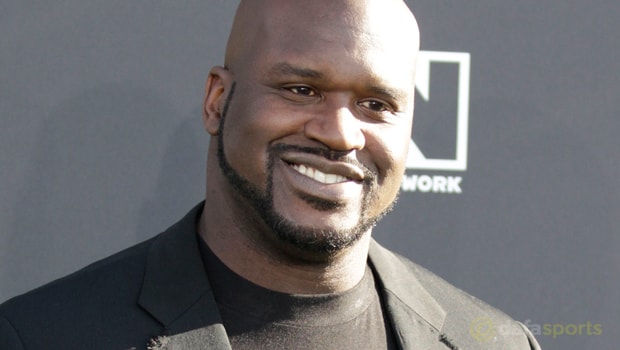 Shaquille O'Neal says he would be very excited if one of his former clubs, the Los Angeles Lakers, were able to sign both LeBron James and Kawhi Leonard for the 2018/19 season.
The Staples Center in Los Angeles is expected to be the desired destination for many free agents this summer due to the fact the Lakers, who finished 11th in the Western Conference last season, have a huge cap space that will allow them to sign two players to max deals.
Several high-profile names will be available when the free agency window opens up and there are reports claiming Oklahoma City Thunder's Paul George is one of a number of targets LA are looking at.
Magic Johnson, the president of basketball operations for the Lakers, will be doing everything he can to add some quality to the squad and get the team back challenging for titles, having last won the NBA Finals in 2010.
James and Leonard have also been strongly linked with a move to the Staples Center and O'Neal, who played for the 16-time championship winners from 1996-2004, is hoping the duo can be snapped up.
He told The Associated Press: "I just want the Lakers to be like they were back in the day. I want somebody that can beat Golden State. Golden State has turned into madness.
"The thing that would make me very excited is if LeBron James and Kawhi Leonard came to the Lakers. Then you'd have problems in the West. Then basketball would be fun again."
Defending champions Golden States Warriors are firm 2.38 favourites to retain their title next season whilst beaten finalists Cleveland Cavaliers are priced at 29.00 to go one better.
The Lakers are 8.00 to claim all the spoils due to the rumours about James and Leonard while Houston Rockets are a 5.50 chance.
Leave a comment