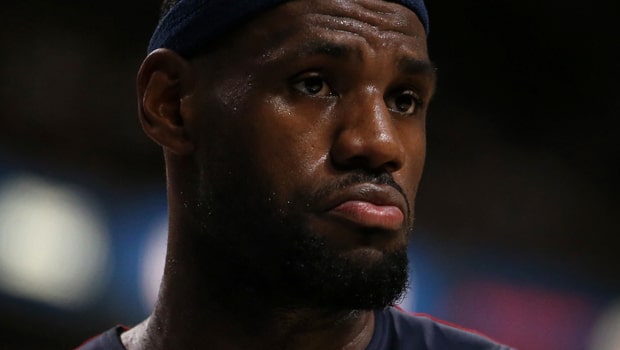 The Los Angeles Lakers are preparing themselves to be without LeBron James for a few games.
Though the player himself played down the extent of the groin injury suffered in Tuesday night's victory over the Golden State Warriors, the Lakers play three games in four days, starting with a trip to face the Sacramento Kings on Thursday.
James is not yet ruling himself out of that game – even if Lakers management are preparing for his absence. James said after the win over the Warriors: "I don't know [if I'm going to miss a game].
"We're going to see what the MRI says, see how I feel the rest of the day today. I'm going to be around-the-clock tomorrow rehabbing and we'll see how I feel on Thursday when we go to [Sacramento].
"With me with injuries, I am never too concerned about them. I was able to walk off on my own power. I felt a pop and see if I could stretch it a few times and see if it will relieve, but it didn't."
James has not missed a game all season for the Lakers and is leading the team with 27.3 points, 8.3 rebounds and 7.1 assists in his 34 games so far.
Coach Luke Walton said after the 127-101 win over the Warriors that their key player's absence takes them into uncharted territory.
However, he stressed the team is playing much better than at the start of the campaign and he was confident that the squad could cope if James does have to miss some games.
The Lakers are second behind the Warriors in the Pacific Division, with a 20-14 record, the same as city rivals the Clippers. Friday's matches include the New York Knicks (11.00) taking on the Milwaukee Bucks (1.06).
Leave a comment