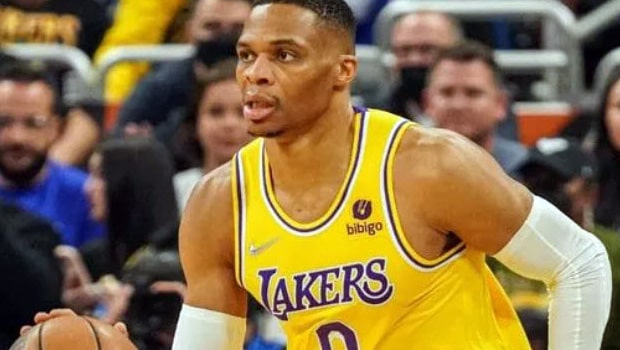 NBA analyst Colin Cowherd believes the Los Angeles Lakers want Russell Westbrook out of the franchise. Westbrook was signed by the Lakers before the previous season and there were a lot of expectations from him.
However, the 33-year-old had failed to deliver the goods for the Lakers in the last edition of the NBA. Westbrook's mundane performance came under scrutiny in the previous season and he received a lot of criticism for his ordinary show.
In fact, the Lakers could not even qualify for the play-in tournament in the last edition and the injury woes to LeBron James and Anthony Davis also played a huge role in their poor show.
Cowherd feels that Westbrook is too toxic and he believes he is not good enough to be a starter for an NBA team.
"My feeling on this is the Lakers want him out," Cowherd said. "They want him out of the franchise. They are trying to humiliate him or marginalize him and for him to go, 'I'm not showing up. I'm out!" They think he's too toxic. I, by the way, do not think he's a starter for a decent NBA team anymore."I think he is a bench player. Maybe I'm wrong on that."
On the other hand, LA Lakers head coach Darvin Ham had earlier stated he is excited to have Russell Westbrook on his team. Furthermore, Ham has hinted that Westbrook will stay at the Lakers. There were also reports that Westbrook could be traded to Brooklyn Nets for Kyrie Irving.
Meanwhile, Russell Westbrook averaged 18.5 points, 7.4 rebounds, and 7.1 assists in 78 games in the previous season and he will be looking to come up with a much-improved show in the upcoming edition.
Leave a comment