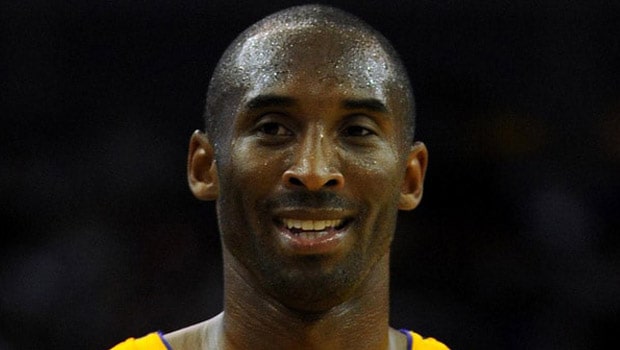 Kobe Bryant is one of the greatest NBA players of all-time. Some believe that he is possibly the greatest Laker ever. Two jersey numbers in the rafters at the STAPLES Center prove this.
Kobe took over games in ways that not many players could. His mentality on and off the court is one of the main reasons why he is one of the very best to ever do it.
Eduardo Solano, from FOX Sports Radio 1340 AM Hopewell and AccuScore, wrote this about Kobe Bryant recently:
"Kobe's grueling cardio workouts gave him an edge throughout his career. He could run all day long. Bryant knew that if someone wants to be a great basketball player, they have to be in great shape."
In his book, The Mamba Mentality: How I Play, Kobe detailed the Achilles injury he suffered on April 12, 2013 against the Warriors.
"We had just three minutes to go in a game with the Warriors. I realized right away that it was torn. First, I felt it, and then I looked down and saw it curling up the back of my leg.
Still, I tried to walk on it, tried to figure out how to play around it. It became evident fast, though, that I should take the free-throws and get the hell out of there."
Right after sustaining the injury, as Kobe walked off the court, he just looked at his wife and shook his head. He went straight to the training table in the locker room and started game planning for surgery the next morning with his trainer Gary Vitti and surgeon Patrick Soon-Shiong.
Before the injury, Kobe was already thinking about his career arc, since he could feel his body wearing out. He pretty much knew he was on the clock.
"When the Achilles injury happened, I treated it as a new challenge. People were saying I might not be able to come back, but I knew I was not going to let it beat me. I was not going to let an injury dictate my retirement; I was going to dictate my retirement. That's when I decided I had to climb that mountain."
Leave a comment