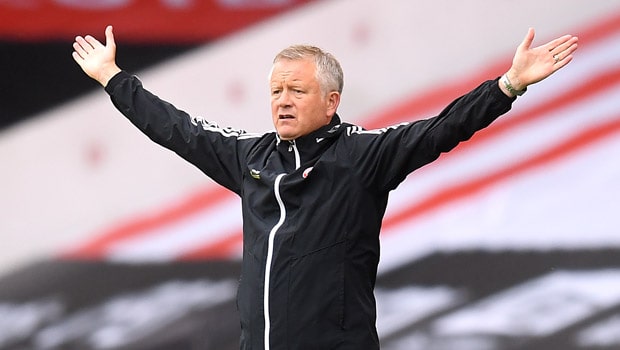 Last season's definite surprise team Sheffield United has been showing signs of having only been a shooting star for the season. After winning promotion from the Championship to the Premier League for the 2019/2020 season, not many believed Sheffield United had any chance in staying up. The Blades won their promotion from the second place in the Championship, with a remarkably solid defense and counter-attacking tactical approach allowing proficient Billy Sharp and David McGoldrick break through to score 23 and 15 goals respectively. The approach was deemed insufficient on the higher level, but the manager Chris Wilder disagreed and dug even deeper.
Sheffield United's conservative style shouldn't have been a surprise to any Premier League club, but breaking down the relentless and well-gelled team proved impossible task for many. Goalkeeper Dean Henderson was arguably the best keeper in the league last season and the Blades conceded a ridiculously low 39 goals – in comparison, the champions Liverpool conceded 33 and fellow promoted teams Aston Villa and Norwich 65 and 75 respectively. The defense-first tactics took Sheffield United all the way to fight among the top clubs for a place in Europe, but they fell short just by five points and took the ninth place.
While the defense is the best offense in Sheffield United's case, the issues appeared here and there throughout the season. Dean Henderson had to make some unbelievable saves to rescue points and the offense was closed down rather easily. United only scored 39 goals, evening the goal difference at 0. The best scorer was Lys Mousset, an arrival from Bournemouth, with six goals. Team captain, veteran Sharp managed only three goals in 25 appearances and McGoldrick added only two in 28 apps.
In order to keep on winning, or at least not losing, the goaltending and defense needs to be at their best at all times, which proved difficult already in the successful last season: the Blades lost their final three games, first such stretch during the whole season. The new season has brought in more issues, as Dean Henderson left and was replaced by good but yet-to-prove-brilliant Aaron Ramsdale. The defense has been exploited by quick counter-plays and Sheffield is yet to win this season. They've lost to Wolves and Aston Villa in the Premier League, without scoring a single goal, and were ousted from the EFL Cup by Burnley after the penalties.
Unless Wilder will quickly conjure another rabbit from his hat, Sheffield United will remain one of the Premier Leagues brightest shooting stars – but not much more.
Leave a comment