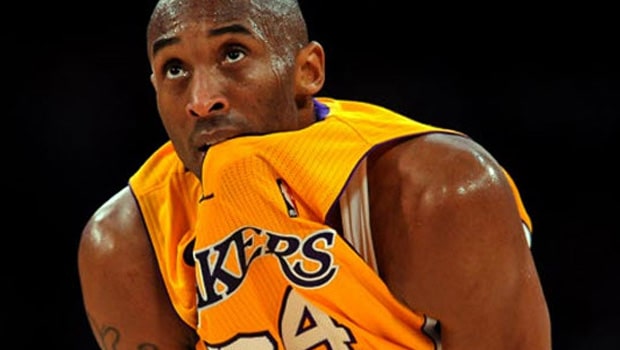 Kobe Bryant is possibly one of the greatest NBA players of all-time and the greatest Laker ever. Two jersey numbers in the rafters at the STAPLES Center prove it. Kobe was able to take over games in ways that not many players could.
His drive to win at any cost helped him succeed on and off the court. An 18-time NBA All-Star, five-time NBA champion and one-time NBA MVP, Kobe tragically passed away on January 26, 2020.
Eduardo Solano, from FOX Sports Radio 1340 AM Hopewell and AccuScore, wrote this about Kobe Bryant recently:
"I've always been a Chicago Bulls fan but I followed Kobe Bryant's entire career! Kobe is one of my favorite athletes of all-time and I still can't process that he is gone."
In his book, The Mamba Mentality: How I Play, Kobe explained what the Mamba Mentality is. He went over how initially he thought that it was just a catchy hashtag that he'd start on Twitter, something witty and memorable but then it took off and came to symbolize much more.
"The mindset isn't about seeking a result—it's more about the process of getting to that result. It's about the journey and the approach. It's a way of life. I do think that it's important, in all endeavors, to have that mentality.
"Whether I hear an elite college or NBA player or a Fortune 500 CEO reference the #MambaMentality, I find it very meaningful. When I see people talk about finding inspiration in it, it makes all of my hard work, all of the sweat, all of the 3 AM wakeups feel worth it."
Leave a comment