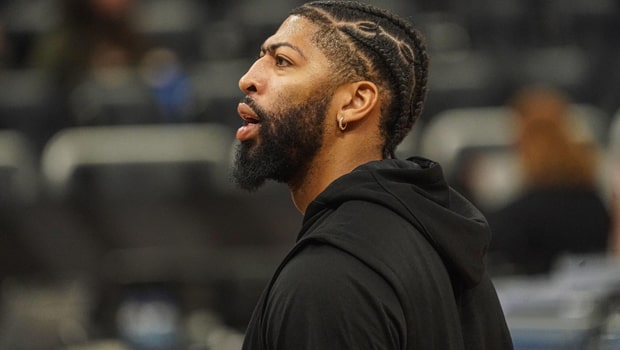 LA Lakers talisman Anthony Davis has been at his best since he has returned back from his injury as he has been averaging 29.3 points over his last three games. But, with LeBron James missing with swelling in his left knee, Davis hasn't received a lot of support from his team.
LA Lakers had lost their last three matches and they were under the pump before their clash against Portland Trail Blazers. However, Davis led the Lakers to a 99-94 win over the Trail Blazers on Wednesday as he top-scored with 30 points for his team. Davis shot 10/18 field goals and 10/14 from the free-throw line.
In fact, Davis was at his best in the fourth quarter as he scored 19 out of his 30 points in the final frame of the game. Lakers were three points behind Trail Blazers before the final quarter but they outscored the opponents by 27-19 in the last 12 minutes of the game.
Furthermore, Davis also contributed defensively as he scored 15 rebounds, out of which seven came in the final quarter.
"I just tried to come out with the mindset of ending the streak," said Davis. "We have to play with some urgency. We just fought hard tonight. It was a great game for us."
On the other hand, LA Lakers head coach Frank Vogel, who has been under the pump for the team's mundane performances in the ongoing season, showered praise on Davis for his fine show.
"He had some great sequences of grabbing rebounds in traffic," coach Frank Vogel said. "Tonight was about mental toughness and making enough plays and shots. It was a hell of a game by Anthony."
Apart from Davis, Carmelo Anthony contributed 24 points to the team's win. This was a much-needed win for the Lakers as they now have a 27-25 record. They will next face LA Clippers on Thursday.
Leave a comment