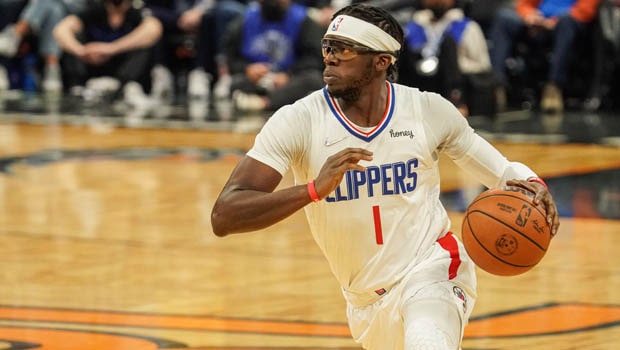 LA Clippers Reggie Jackson has said that it felt like Steph Curry vs the Clippers in the first half at Crypto.com on Monday night. Curry was the lone warrior for his team especially in the first 24 minutes of the game but the Clippers had the final laugh as they won by a comprehensive margin of 119-104.
It was neck to neck after the first half as the Clippers led by 61-59 and Curry was the reason why Golden State Warriors were able to match their opponents. Till the first half, Curry scored 26 points on 9-of-11 shooting from the field, including six-of-seven from beyond the arc.
On the other hand, Reggie Jackson scored 19 points for the LA Clippers. Furthermore, Terance Mann top-scored for the Clippers with 25 points.
"It felt like Steph vs. the Clippers (in the first half). I was proud of the way we continued to play," said Reggie Jackson. "It was fun competing against a great team."
"I'm happy we won but that's the best shooter in the world, hands down," Reggie Jackson said of Steph Curry. "That dude is that dude."
Curry top-scored with 33 points for GSW but their defense led to their downfall. The talisman shot six-of-six from the field, including four-of-four from beyond the arc to start the game.
"I had two good floaters to start the game and kind of got in a good rhythm. We just couldn't get any momentum at all during the game," Curry said.
Terance Mann also admitted that it wasn't easy in the first half as Curry was going all guns blazing and it was difficult to put the brakes on him.
"It wasn't easy in the first half. There was one play where Steph was bobbling the ball on the way up and made it," Mann said. "You have no choice but to adjust. The next possession is coming."
Golden State Warriors will next face Denver Nuggets on Wednesday night.
Leave a comment