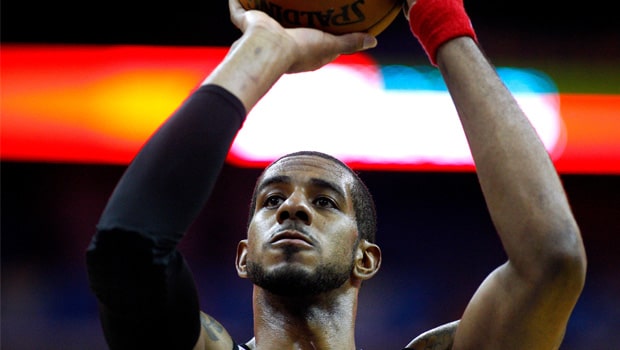 Nets forward LaMarcus Aldridge said that he played his last NBA game on April 10 while dealing with an irregular heartbeat. "Though I'm better now, what I felt with my heart that night was still one of the scariest things I've experienced," Aldridge explained.
"With that being said, I've made the difficult decision to retire from the NBA. For 15 years, I've put basketball first, and now, it is time to put my health and family first. 
I'm thankful for everything this game has given me: the great memories, including all the ups and the downs, and the friendships I've made and will keep with me forever."
Prayers up for Aldridge and congrats on a great career! He was one of the top power forwards in the league for a long time. A mid-range master and pick and roll specialist, he had a soft shooting touch and incredible basketball IQ. Such a force for so long. So calm. He pretty much did whatever he wanted. His low post game, playmaking ability and jumper had defenses confused.
Aldridge retires as a seven-time NBA All-Star with five-time All-NBA selections and is Portland's all-time leading rebounder. He averaged 19.4 points and 8.2 rebounds in 34.2 minutes over 1,029 career games in 15 seasons with the Trail Blazers, Spurs and Nets.
"I thank Portland for drafting a skinny, Texas kid and giving him a chance," Aldridge said. "The city of Portland has given me some unforgettable years. They will always remain in my heart. I want to thank the Spurs for letting me into the family and giving me five fun years. Last but not least, I want to thank Brooklyn. You wanted me for me. In a game that's changing so much, you asked me to come and just do what I do which was good to hear. I'm sorry it didn't get to last long, but I've definitely had fun being a part of this special group. 
You never know when something will come to an end, so make sure you enjoy it every day. I can truly say I did just that," Aldridge said.
Leave a comment